'A Story of Two Windows'
Our Assistant Curator, Sandev Handy, sets an activity using two examples of paintings, which were part of the exhibition 'one hundred thousand small tales'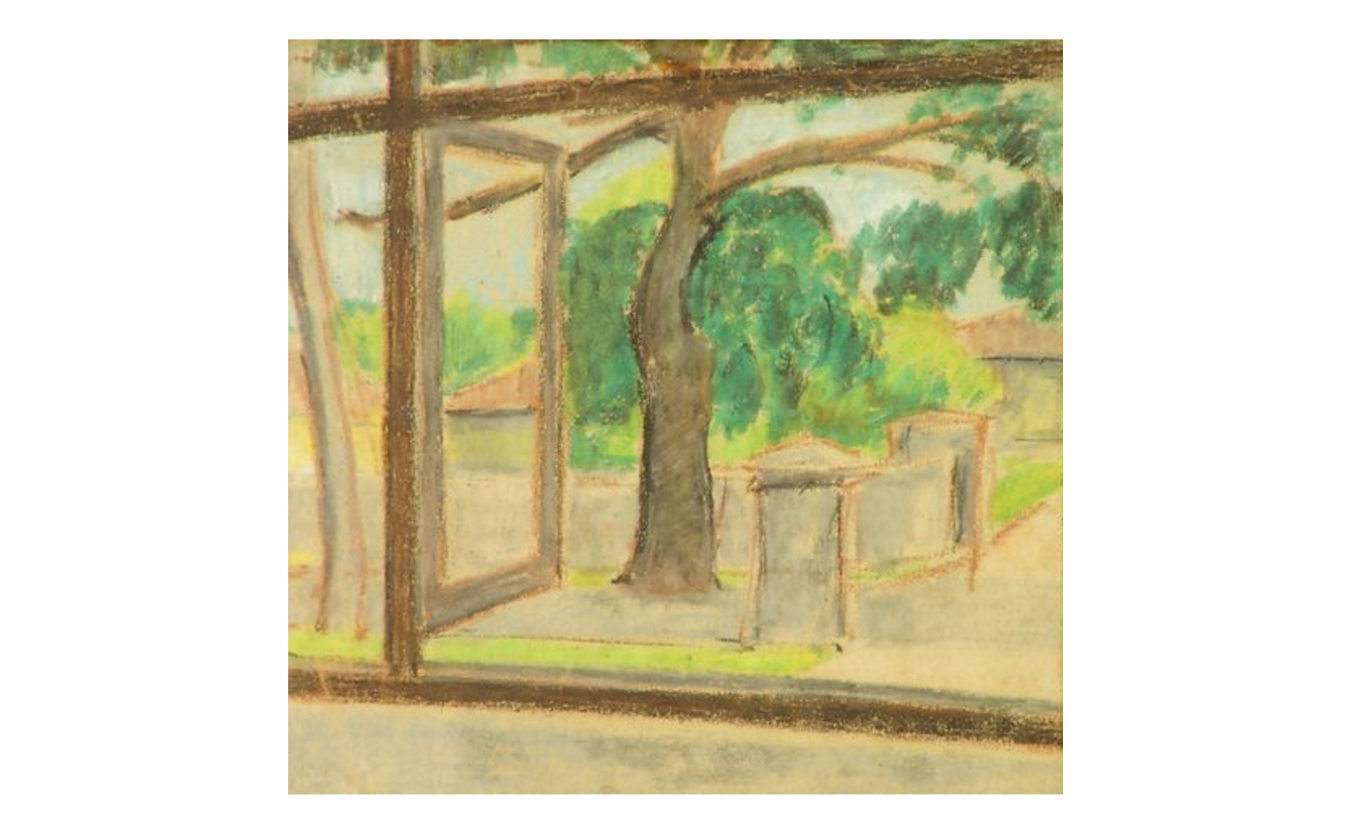 The title of this artwork is 'View from Layards Road House Window'.
It was made in 1969 by the artist W. J. G. Beling (1907–1992).
This work is made with wax crayons on paper. See the full caption
(1) "W.J.G Beling was one of the first members in the '43 group and a very important Sri Lankan artist. In 1969, he painted 'View from Layards Road House Window', showing the view from his studio window of a house across the street belonging to his friend and artist Aubrey Collette. At the time of this painting his friend no longer lived in this house as he was forced to leave Sri Lanka in 1961 because of his political cartoons."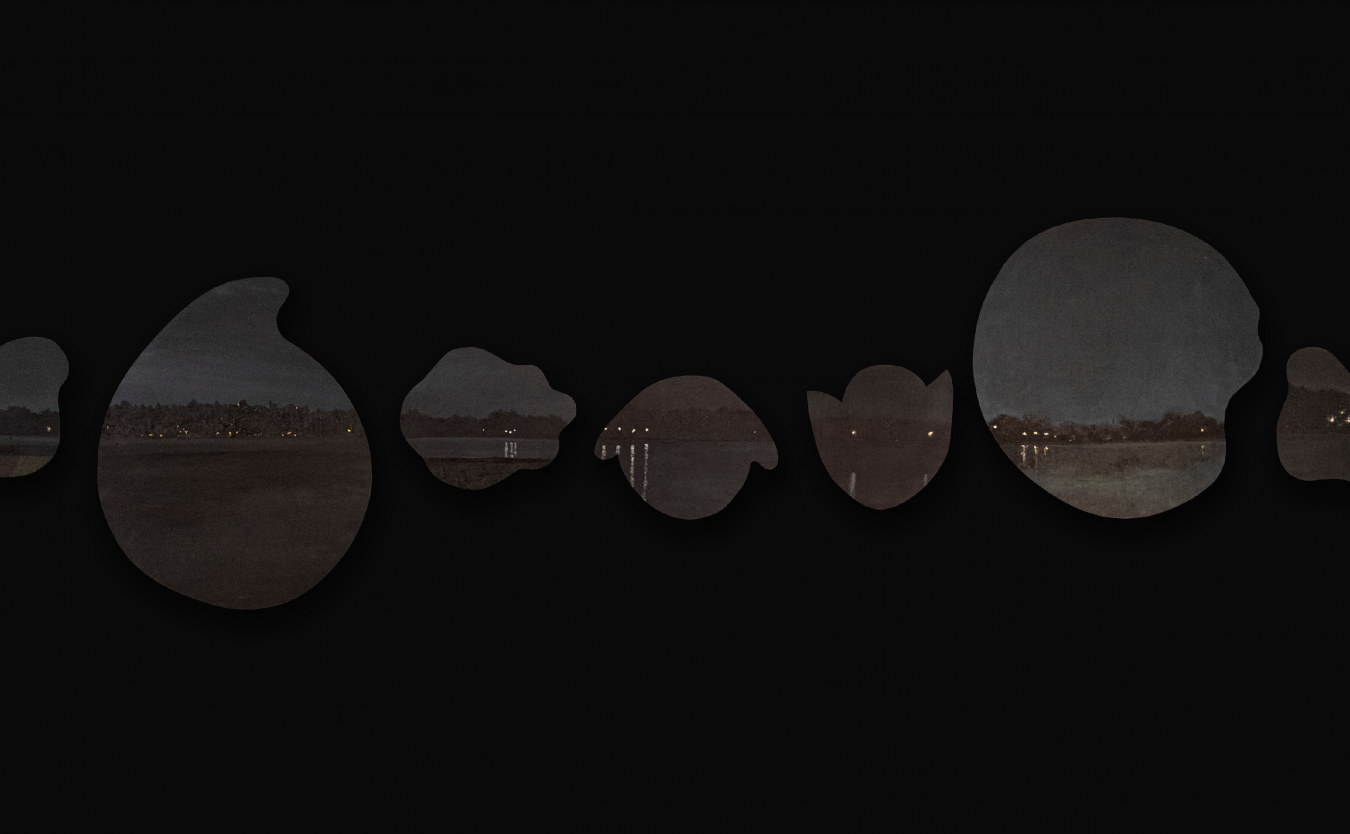 The title of this artwork is 'Nightscapes'.
It was made in 1999 by the artist Muhanned Cader (b. 1966).
This work is made with oil paints on a board. Click to see the full caption
(2) "In 1999, 30 years later, Muhanned Cader made 40 paintings called 'Nightscapes', from his studio near Bolgoda River. These paintings were done during the civil war which was a dark time in Sri Lankan history. According to the artist, there was something about the night that was perfect and mysterious, which made him want to paint them. The river at night reminded him of what the country was going through."
(3) "Two artists years apart, looking outward, painting from inside their own studios at distinct historical moments. What would you paint today, looking out from your own window?"
From this worksheet I will find out:
–I can compare and contrast two artworks and the stories connected to them
–I can create my own artwork in response to these stories
Step 1
Look closely at the two artworks. Learn the stories behind them.
Step 2
Make two lists. First, list the similarities between the two artworks and their stories. Then, list what is different about the two.
Step 3
Pick a window in your home and paint or draw what you see outside.