Workshop 'Literary Translation' with Saambavi Sivaji (for ages 16 and above)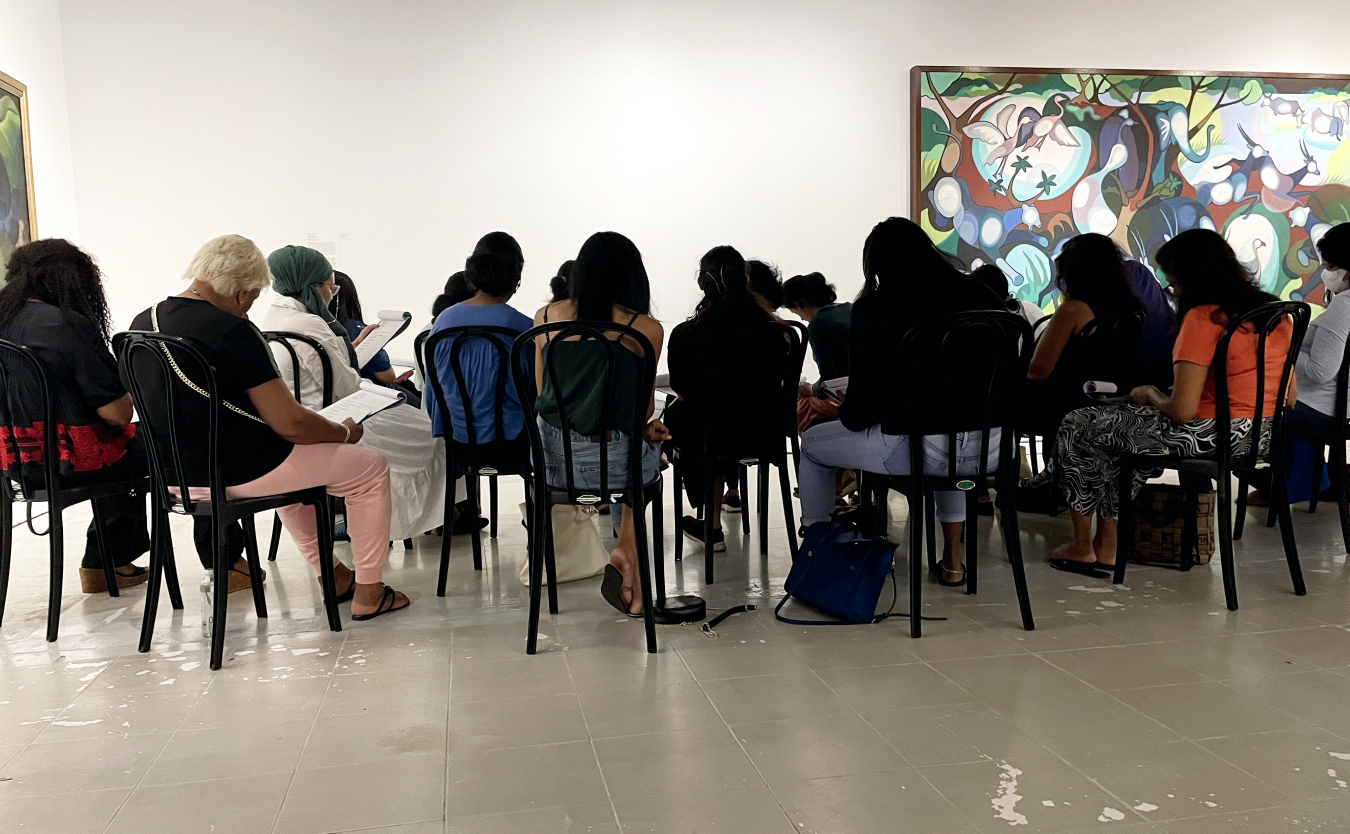 17 June Saturday, 3–5pm
Join Saambavi, a Museum Associate of the MMCA Sri Lanka and a trained translator and editor, to explore creative techniques and best practices associated with translating literary texts between English and Tamil. No previous experience in translation is necessary.
This Workshop has been curated as part of the Public Programmes of the exhibition 'The Foreigners', on view until 22 October 2023.
All workshops are free and all materials will be provided.