Art
Creating foundations for, and inspiring visual learning inform the Museum of Modern and Contemporary Art Sri Lanka's year-round online and on site learning  programmes.  
Our exhibition archives and spotlights engage with 'looking' and learning through exploration and discovery. Focussing on individual or groups of artworks, these spotlights are designed to inspire and support visual literacy through close reading.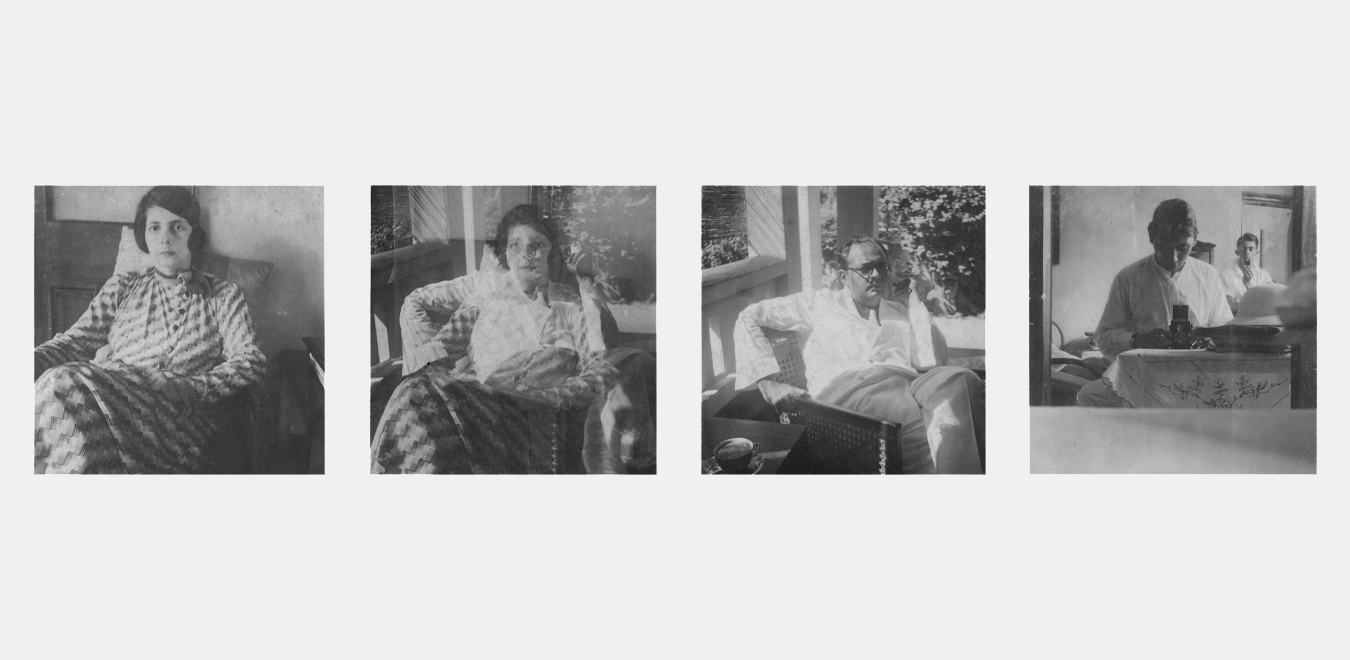 W. J. G. Beling (1907–1992)
30–33—Untitled (c. 1930s)
Digital prints reprinted from silver gelatin prints
Beling Family Collection, Colombo
First exhibited in 'one hundred thousand small tales', Dhaka Art Summit, Dhaka, Bangladesh, 2018
W. J. G. Beling was one of the founding members of the '43 Group— a collective of modern mid-20th-century artists established in 1943—widely recognised as being Sri Lanka's first modernist collective. These four photographs offer a unique view into Beling's interest in photography, especially at a time when experimentation with photographic printing techniques had barely begun. The photographs include a portrait of Lionel Wendt (1900–1944), a fellow photographer and a portrait of the artist's aunt Ethel Swan (c.1890s–1980). Beling creates a third photograph by superimposing the portraits of Wendt and Swan. The visual effect of the combined figures appears ghostlike. Other than being deliberately playful, the photographs show Beling's interest in the way photography could be deployed to alter reality. Such an interest is borne out in Beling's self-portrait, where he is seen as a reflection in front of a mirror, with his head looking downwards into the viewfinder of his Voigtländer twin-lens reflex camera. A boy stands in the far distance—his eyes meeting the gaze of the beholder—holding what appears to be a light meter. Consequently, the creation of one view looking back at another view, or the use of framing devices and reflections, like a mirror or a window, is a trait that appears in several of Beling's paintings.
Support Us
Support us to create Sri Lanka's first publicly accessible
museum of modern and contemporary art.
The Museum of Modern and Contemporary Art Sri Lanka invites you to get involved through becoming a member or making a donation to our activities.