The Museum of Modern and Contemporary Art Sri Lanka provides an array of learning opportunities targeted at different audiences.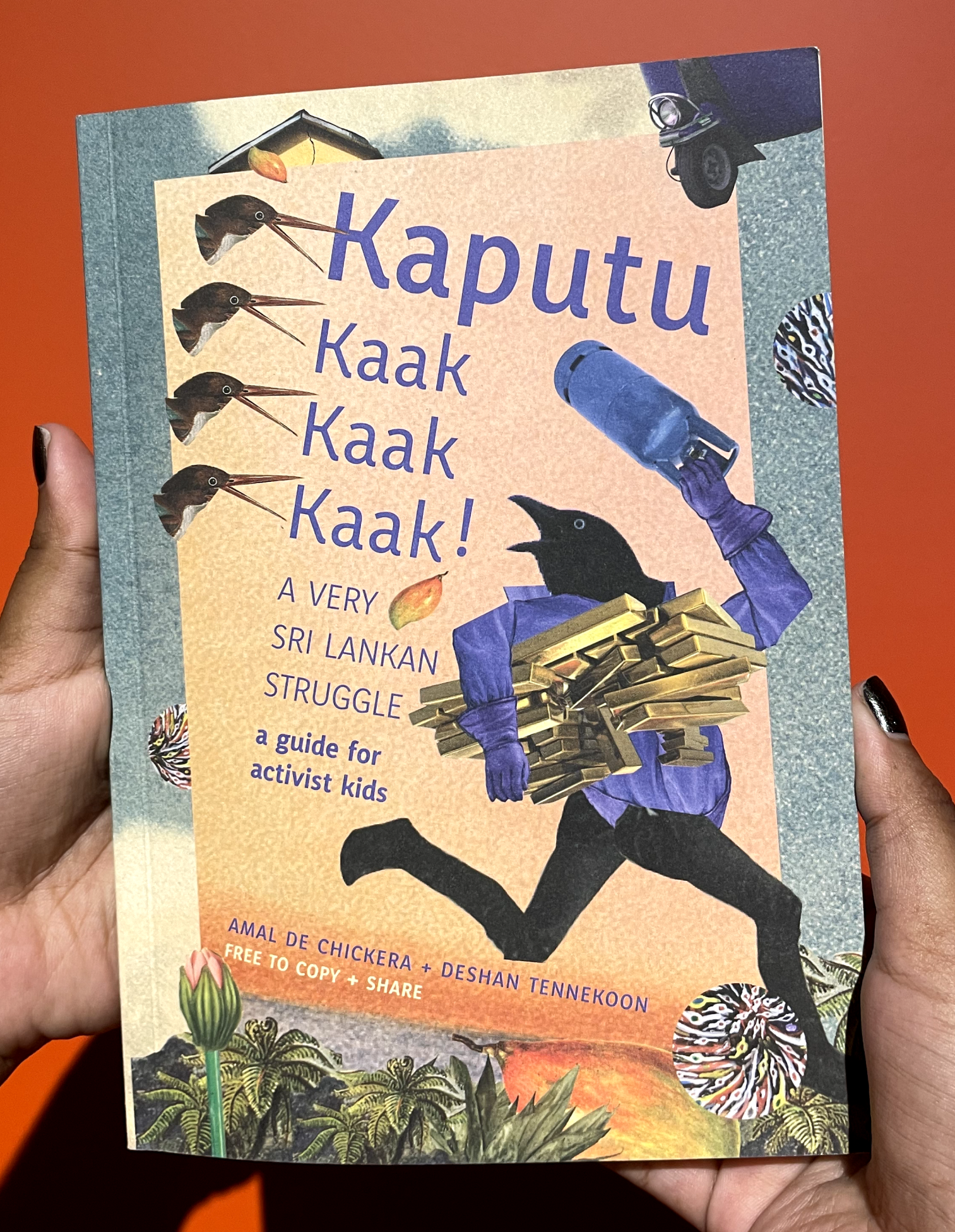 Book Reading
'Kaputu Kaak Kaak Kaak!' with Stages Theatre Group (for ages 8–15)
Learn More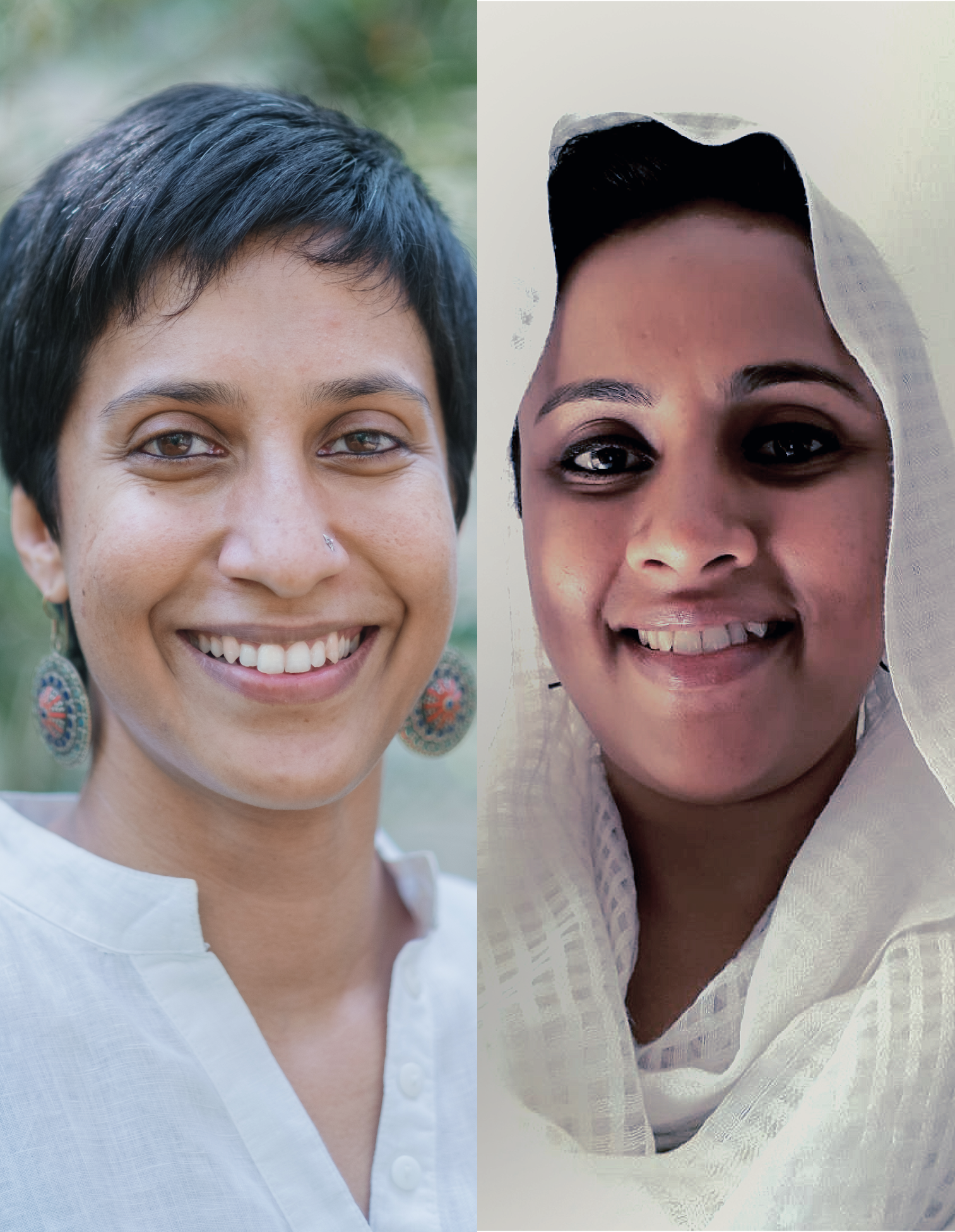 Gallery Talk
'On being Women, Muslim, and the Other' with Hasanah Cegu Isadeen and Zainab Ibrahim
Learn More
Learning sits hand in hand with the development of the museum. Our priorities are to establish a museum where learning is inclusive, collaborative, sustainable, and transformative. These priorities are informed, and shaped by continuing conversations with educators, artists, community partners, teachers, students, and researchers.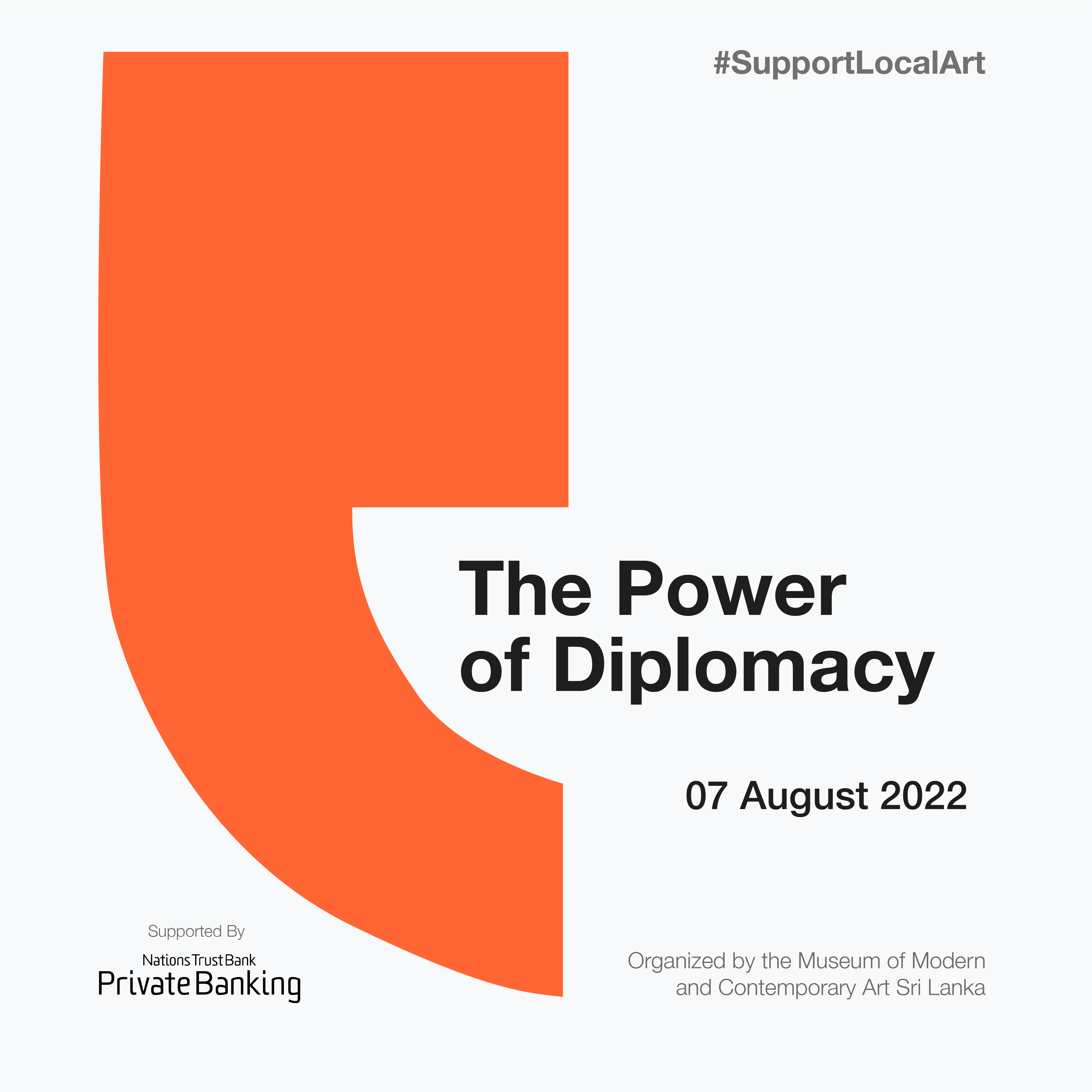 #SupportLocalArt Talk
The Power of Diplomacy
Learn More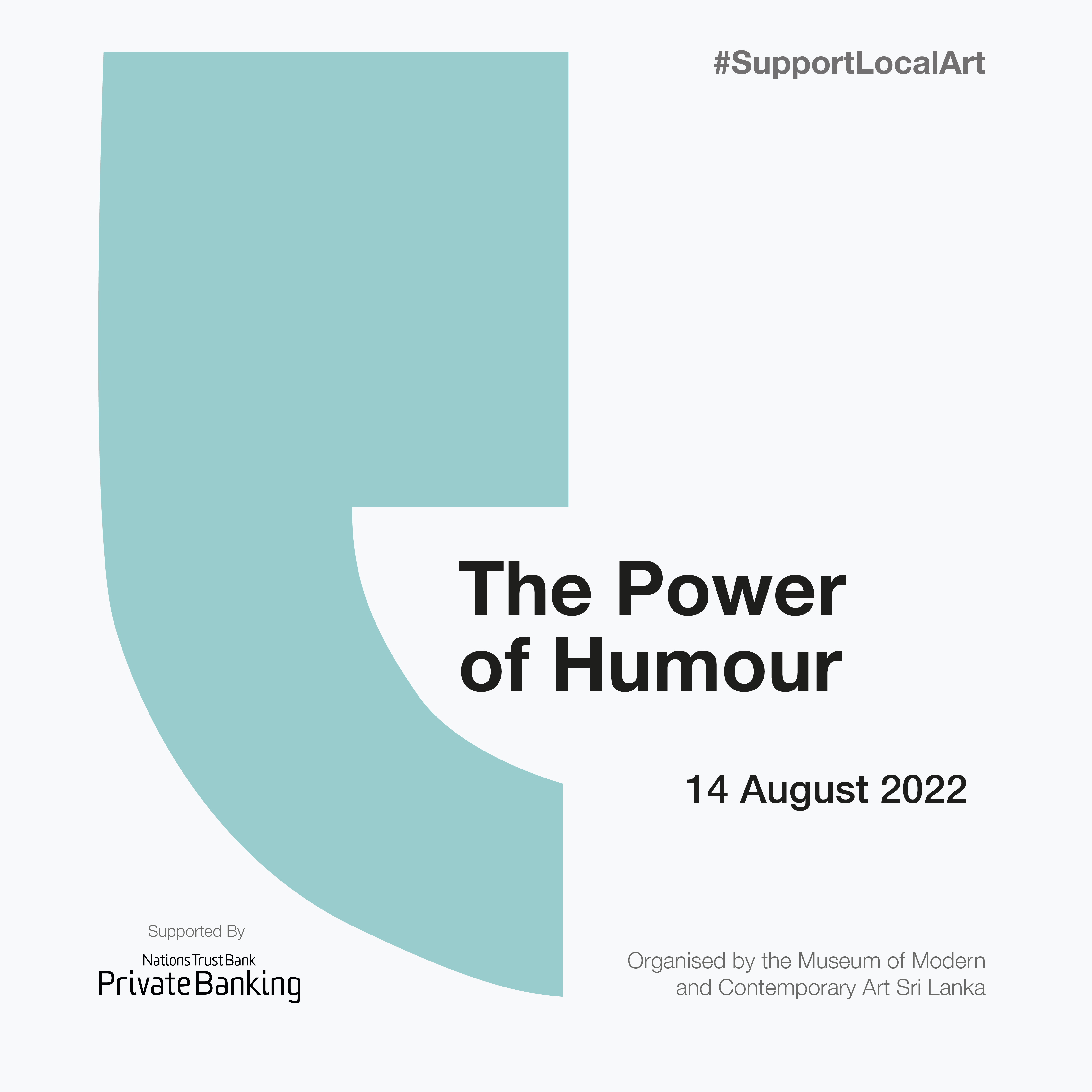 #SupportLocalArt Talk
The Power of Humour
Learn More
As one of the country's newest museums, our commitment to learning also involves looking at our own role within the country's education and museum sectors.
A photograph or painting can mean different things to different people. By discovering something about the context in which an artist worked, or finding out the reasons behind their intention to make a sculpture, video or drawing, we not only start to find out more about the artwork, but we also become able to identify, locate, evaluate and effectively use that information to think about society, the environment, history, a process or technique, and countless other subjects that art connects us to. We learn through our curiosities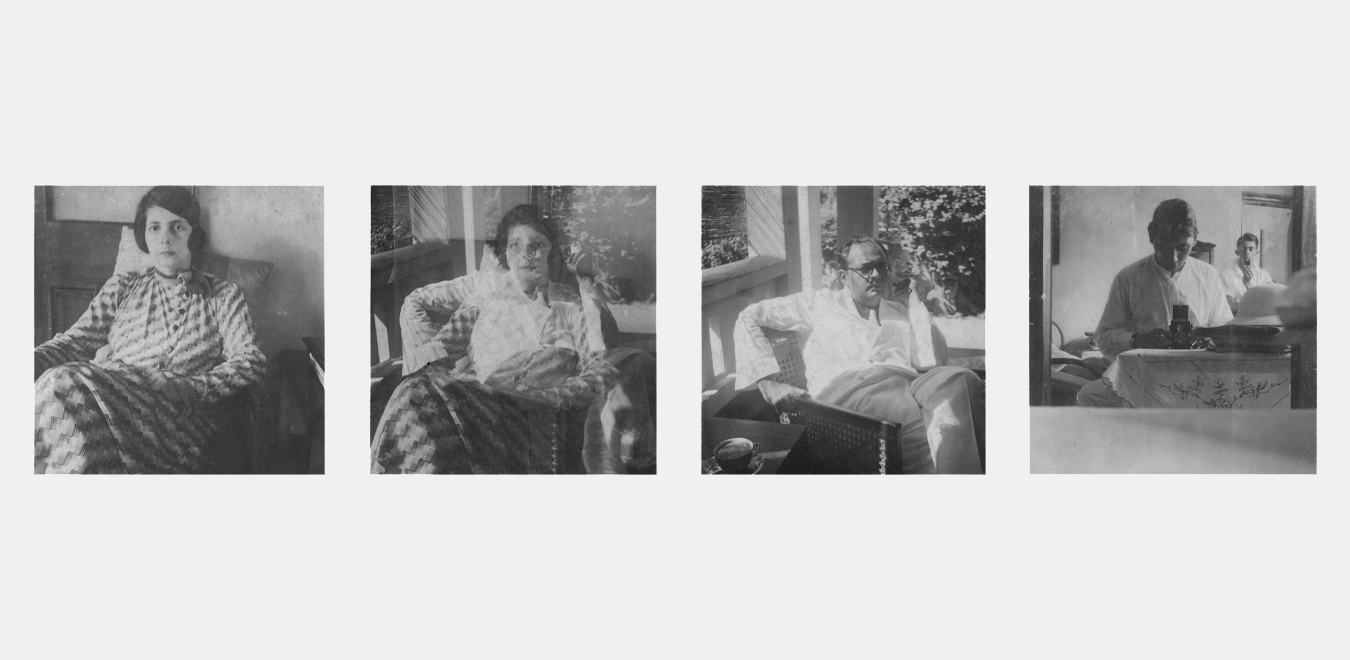 W. J. G. Beling (1907–1992)
30–33—Untitled (c. 1930s)
Digital prints reprinted from silver gelatin prints
Beling Family Collection, Colombo
First exhibited in 'one hundred thousand small tales', Dhaka Art Summit, Dhaka, Bangladesh, 2018
W. J. G. Beling was one of the founding members of the '43 Group— a collective of modern mid-20th-century artists established in 1943—widely recognised as being Sri Lanka's first modernist collective. These four photographs offer a unique view into Beling's interest in photography, especially at a time when experimentation with photographic printing techniques had barely begun. The photographs include a portrait of Lionel Wendt (1900–1944), a fellow photographer and a portrait of the artist's aunt Ethel Swan (c.1890s–1980). Beling creates a third photograph by superimposing the portraits of Wendt and Swan. The visual effect of the combined figures appears ghostlike. Other than being deliberately playful, the photographs show Beling's interest in the way photography could be deployed to alter reality. Such an interest is borne out in Beling's self-portrait, where he is seen as a reflection in front of a mirror, with his head looking downwards into the viewfinder of his Voigtländer twin-lens reflex camera. A boy stands in the far distance—his eyes meeting the gaze of the beholder—holding what appears to be a light meter. Consequently, the creation of one view looking back at another view, or the use of framing devices and reflections, like a mirror or a window, is a trait that appears in several of Beling's paintings.
There are lots of different ways that kids can get involved with the Museum of Modern and Contemporary Art Sri Lanka. You can start immediately by accessing one of our activities for kids, or you can plan a visit with family or friends.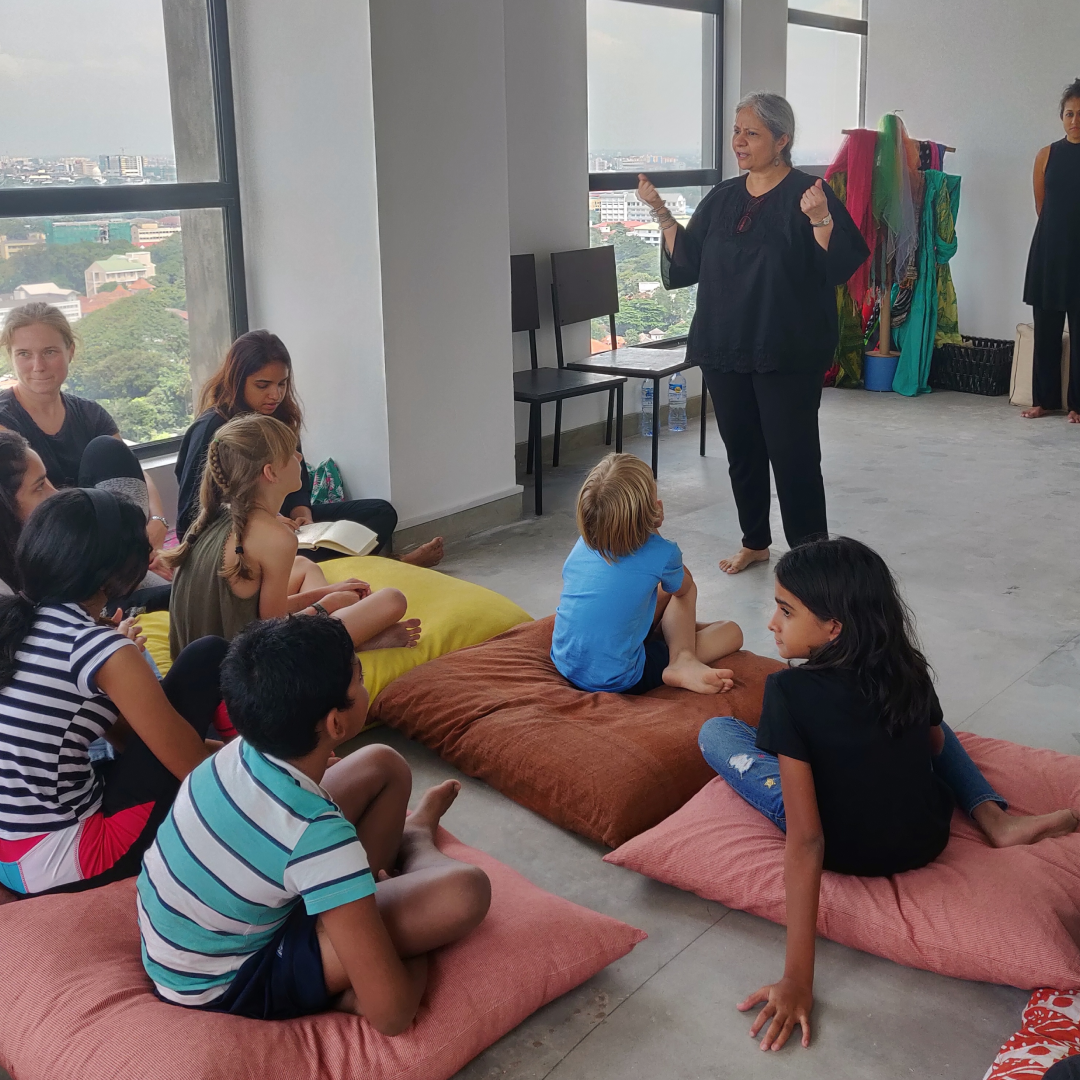 Workshop
'Hello Again' with Seema Omar and Shivani Jobanputra (for children aged 12–16 and their parents)
Learn More
Our educator programmes connect students and teachers with modern and contemporary art topics and discussions related to local contexts. Artists and teachers can cultivate their practices as educators using learning resources and programmes that include alternative pedagogical approaches, lesson plans, skill-sharing, and more. We also work with educators on customising lesson plans, field trips, fieldwork, and curriculum development.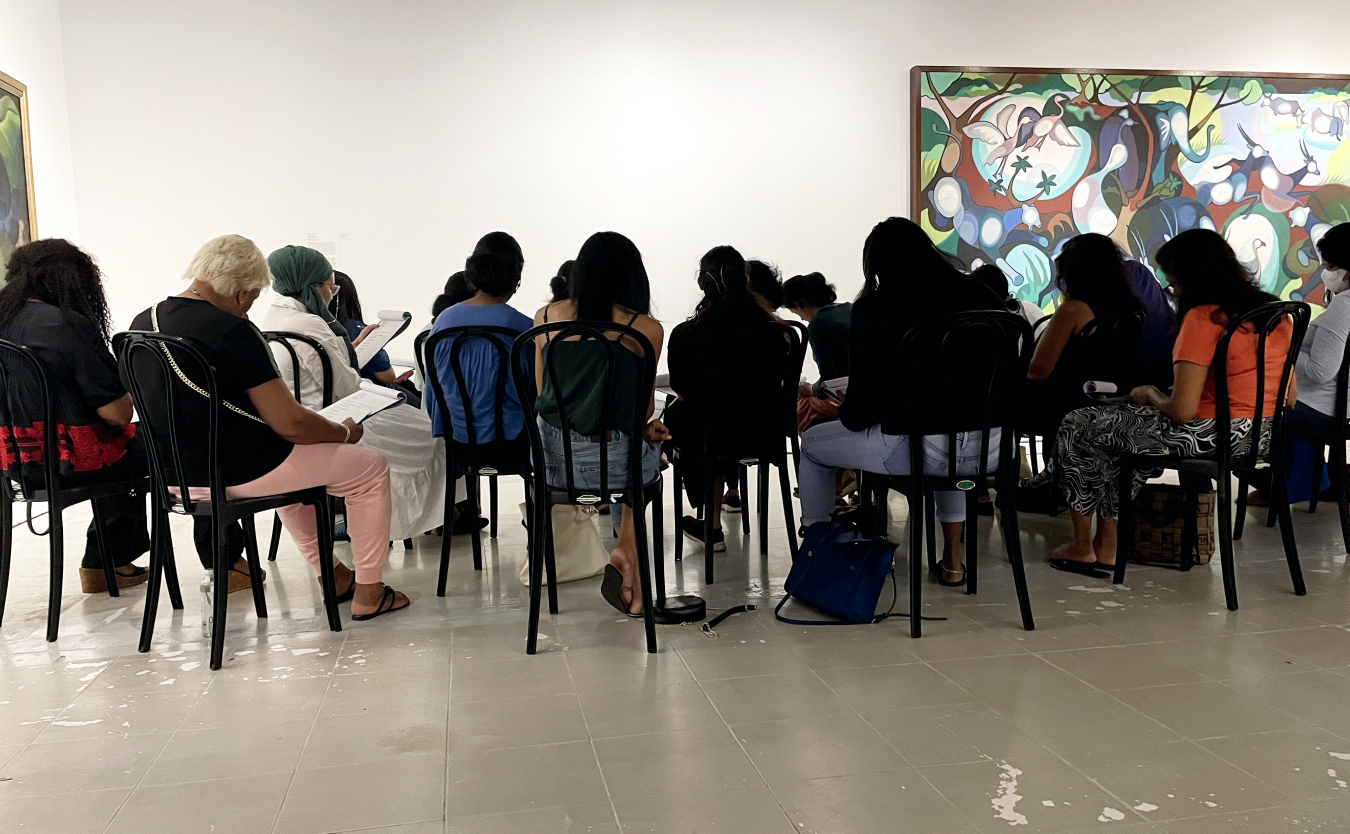 Workshop
'Literary Translation' with Saambavi Sivaji (for ages 16 and above)
Learn More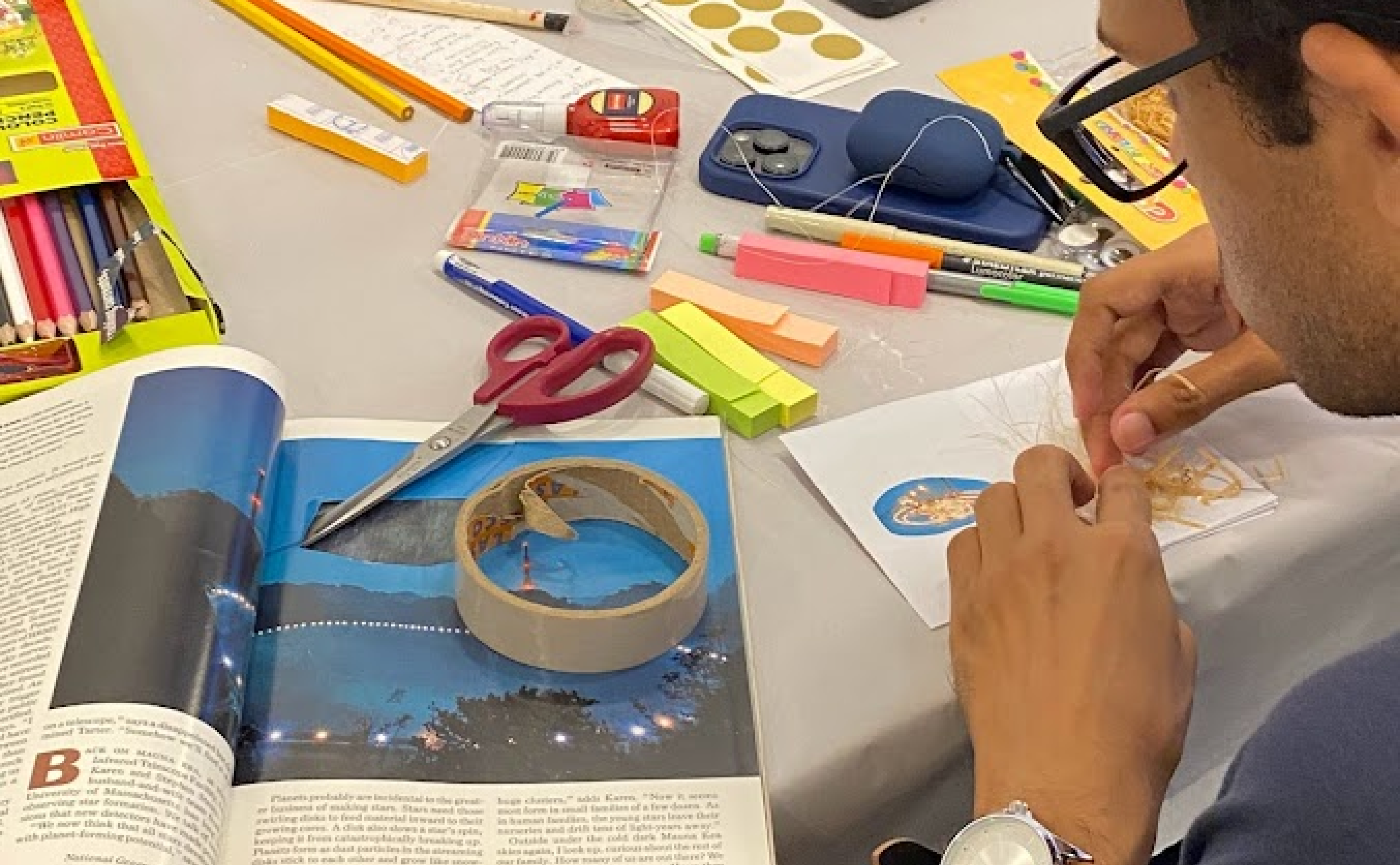 Workshop
'Zinemaking and Art Journaling' with Zainab Hudha (for ages 16 and above)
Learn More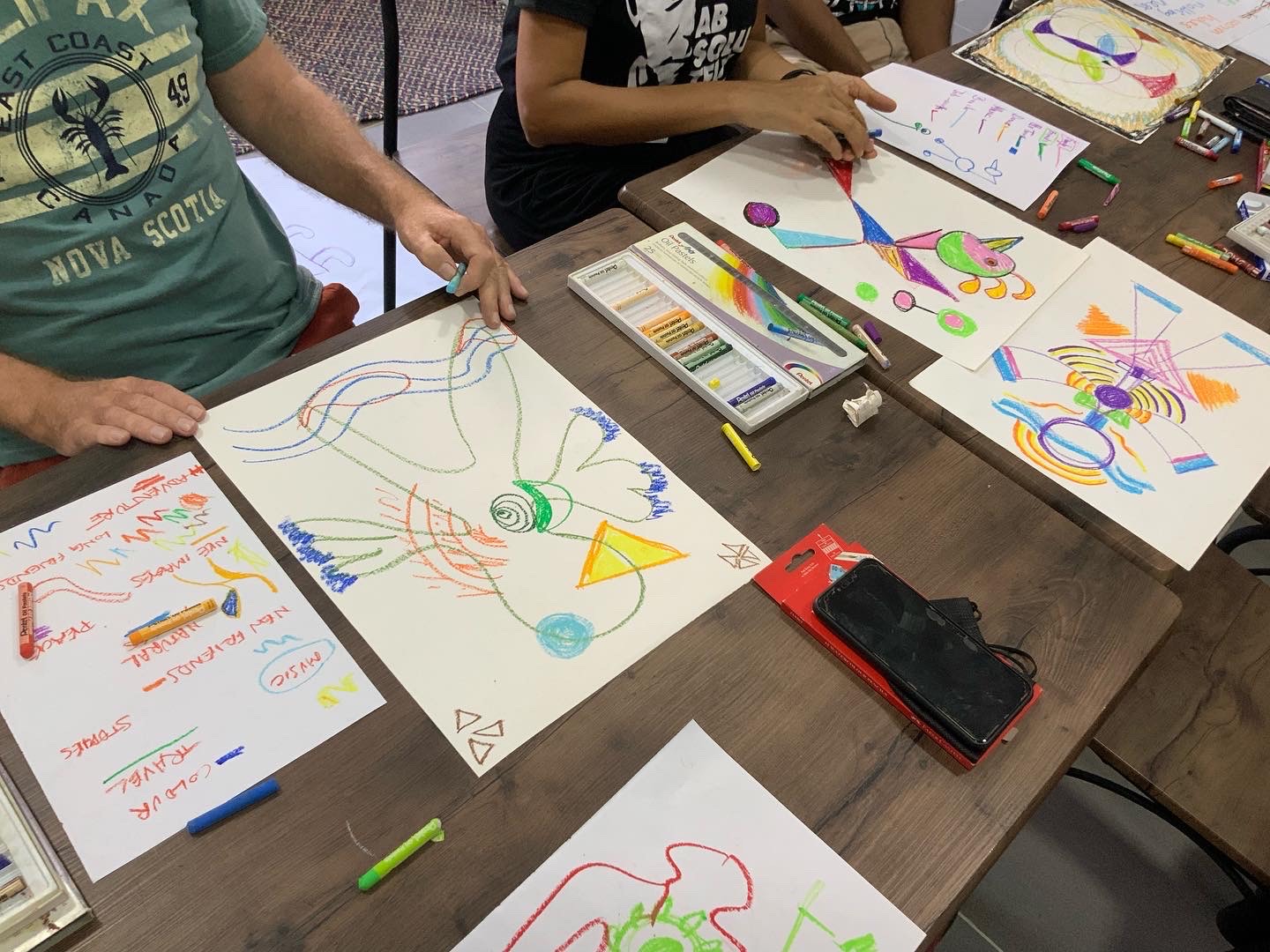 Workshop
'My Safe Haven' with Aadhi Jayaseelan (for ages 16 and above)
Learn More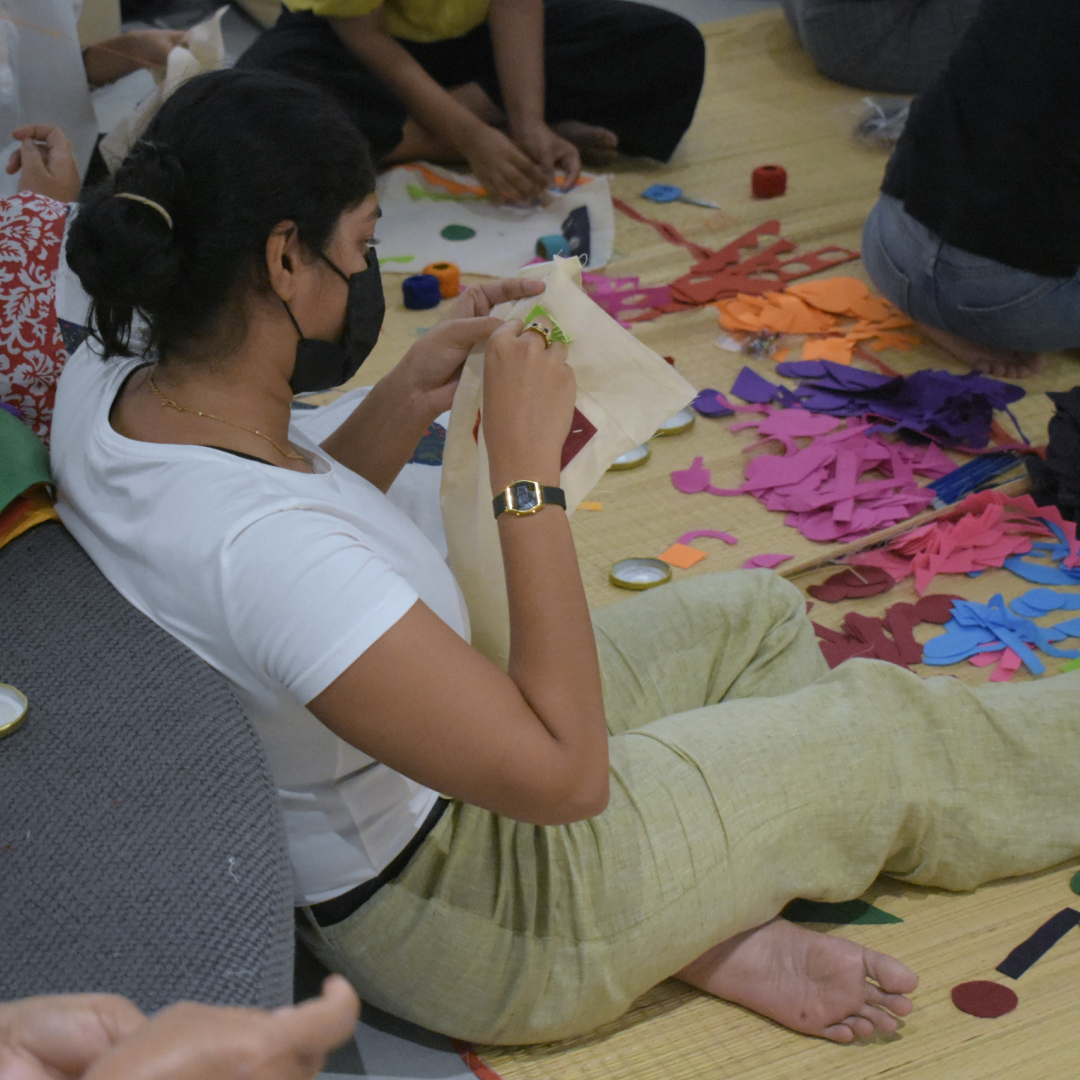 Workshop
'Sewing and Embroidery' with Hema Shironi, Sabeen Omar, and Shahdia Jamaldeen (for ages 16 and above)
Learn More
Calendar
June 2023
Event Type
All Events
Today
This Weekend
For Kids
Gallery Talks
Tours
Workshops
Online
Support Us
Support us to create Sri Lanka's first publicly accessible
museum of modern and contemporary art.
The Museum of Modern and Contemporary Art Sri Lanka invites you to get involved through becoming a member or making a donation to our activities.