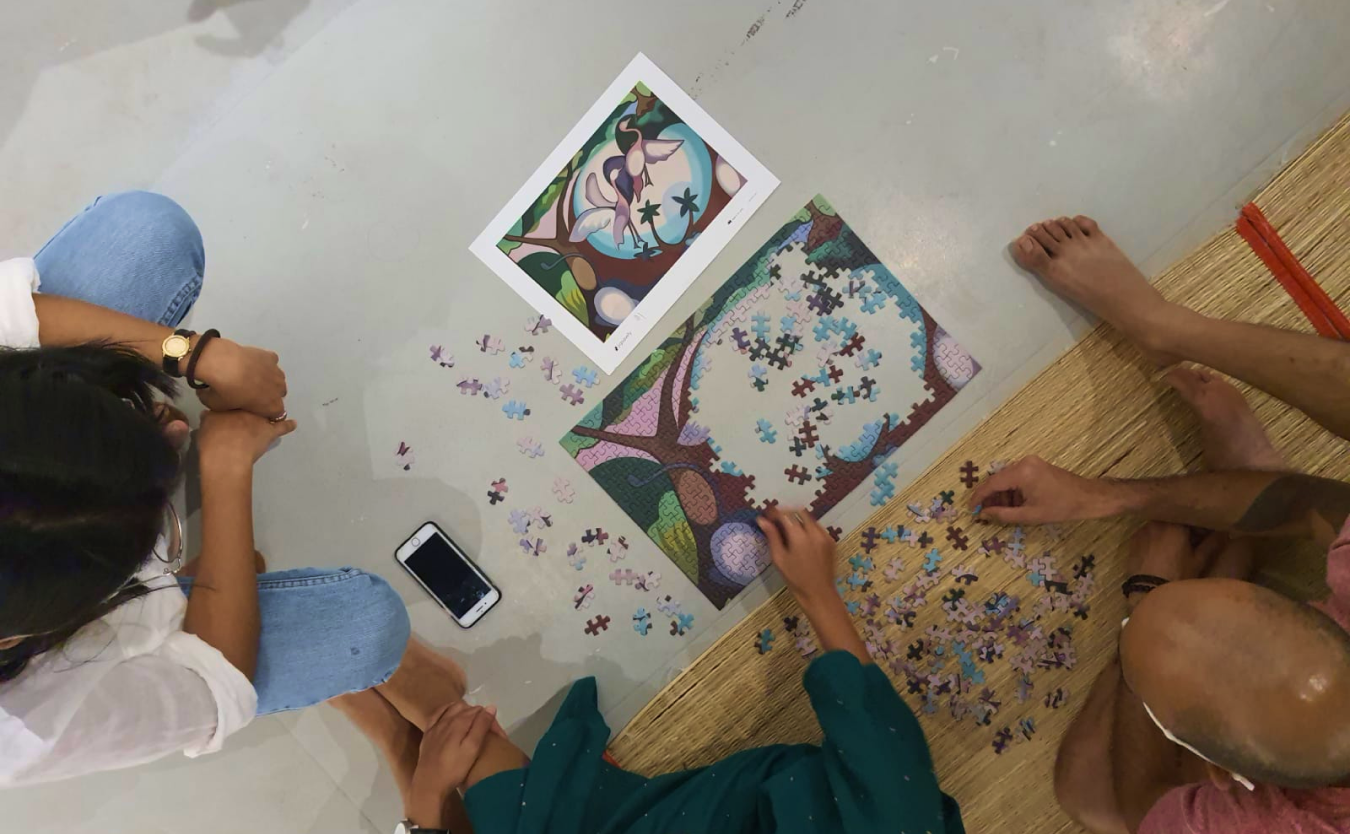 19 November Saturday, 10am–6pm
No registration required.

Drop by the museum to experience the final day of 'Encounters' Rotation 2 and enjoy a day of solving jigsaw puzzles! These puzzles created for us by @jigsawfyglobal are inspired by Senaka Senanayake's (b. 1951) 1976 work created for the 5th Non-Aligned Summit Conference held in Sri Lanka.