'Make a Mess. Make Art.'

Museum Trainee, Harith Wirasinha looks at how artists use different ways of making art–and is inspired to make his own.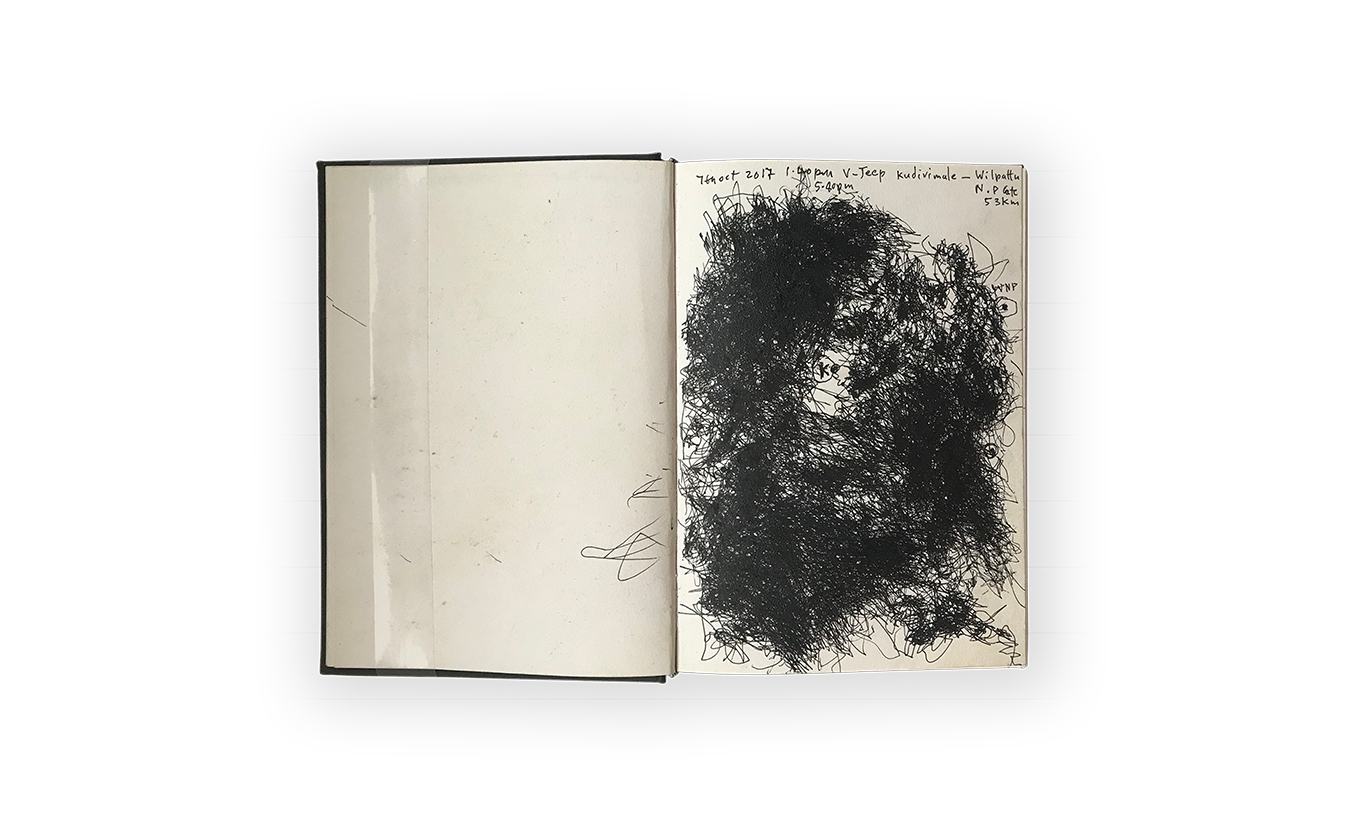 The title of this artwork is 'GPS Drawing: Kudirimale to Wilpattu National Park Gate, 53km, 1.40 pm to 5.40 pm, Jeep, 7 October 2017'. It was made in 2017 by the artist Muhanned Cader (b. 1966).
This work is made with a pen placed on a paper from the artist's sketchbook. See the full caption
(1) "For his artwork, Muhanned Cader used the notebook and pen that he had with him. This was easy to find and that's what made it special."
(2) "He took the pen and kept it on the book. Because he was in a moving vehicle the pen started to make scribbles automatically. It looks like he made a big mess on the page. (But we know that he didn't because he is an artist.)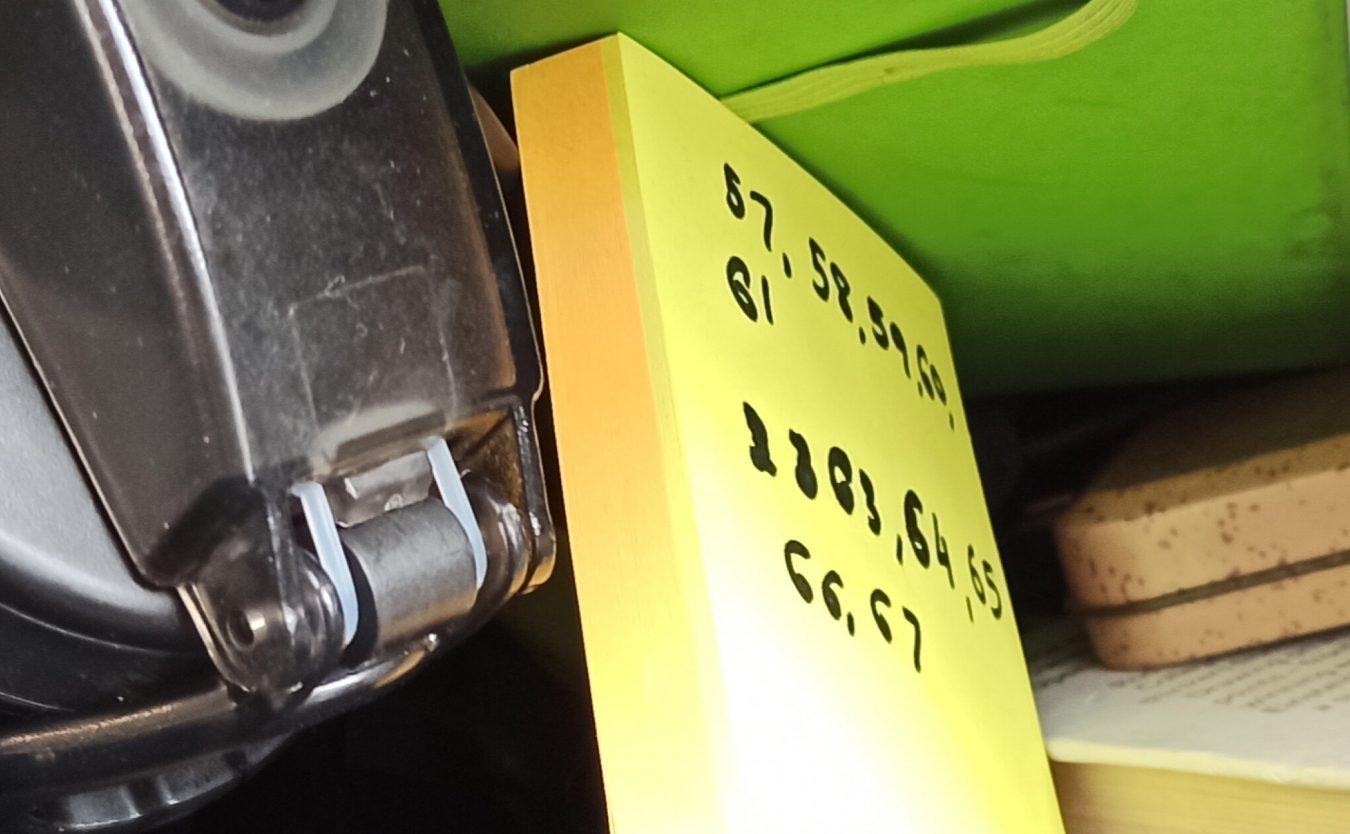 (3) "I love making messes so I have included a picture of a mess I made. There are lots of colours so it looks interesting (at least I think so). Each time I look at it I think of how much fun I had.
How creative do you think I have been with my 'mess'?"
From this worksheet I will find out:
–I can create an artwork using ordinary material
–I don't need to get art supplies to get creative
–I can evaluate my artwork and make changes to it
Step 1
Find something that could work as a "canvas". Art doesn't have to be made on a canvas or a blank piece of paper. Find something in your house that you can make art on. A newspaper, a book, a plate are all good ideas, but you can also use an entire room or bookshelf to make your art (ask your parent or teacher for permission first).
Step 2
Find some objects or materials that you can easily get at and make a big mess. Paint, colour pencils, tomato sauce, dirt from the garden, pieces of rope, sticks, stones- Anything can be used for this as long as your parents, or an adult looking after you, are okay with this. Ask them to join you. Don't worry about making it look 'good'. Just have fun.
Step 3
Now it's time to turn your mess into an artwork! The first step is to take a good look at it and find things you like about it. Change things around. Add more details, or edit things out.
Step back and look at your artwork again, describe to yourself what you've created. Sharing your work is part of making art. So take a photograph of the mess you make and clean it up before you share the photograph with your family and friends.