Poetry Reading
Love Poems with Malinda Seneviratne, Phusathi Liyanaarachchi and Vivimarie Vanderpoorten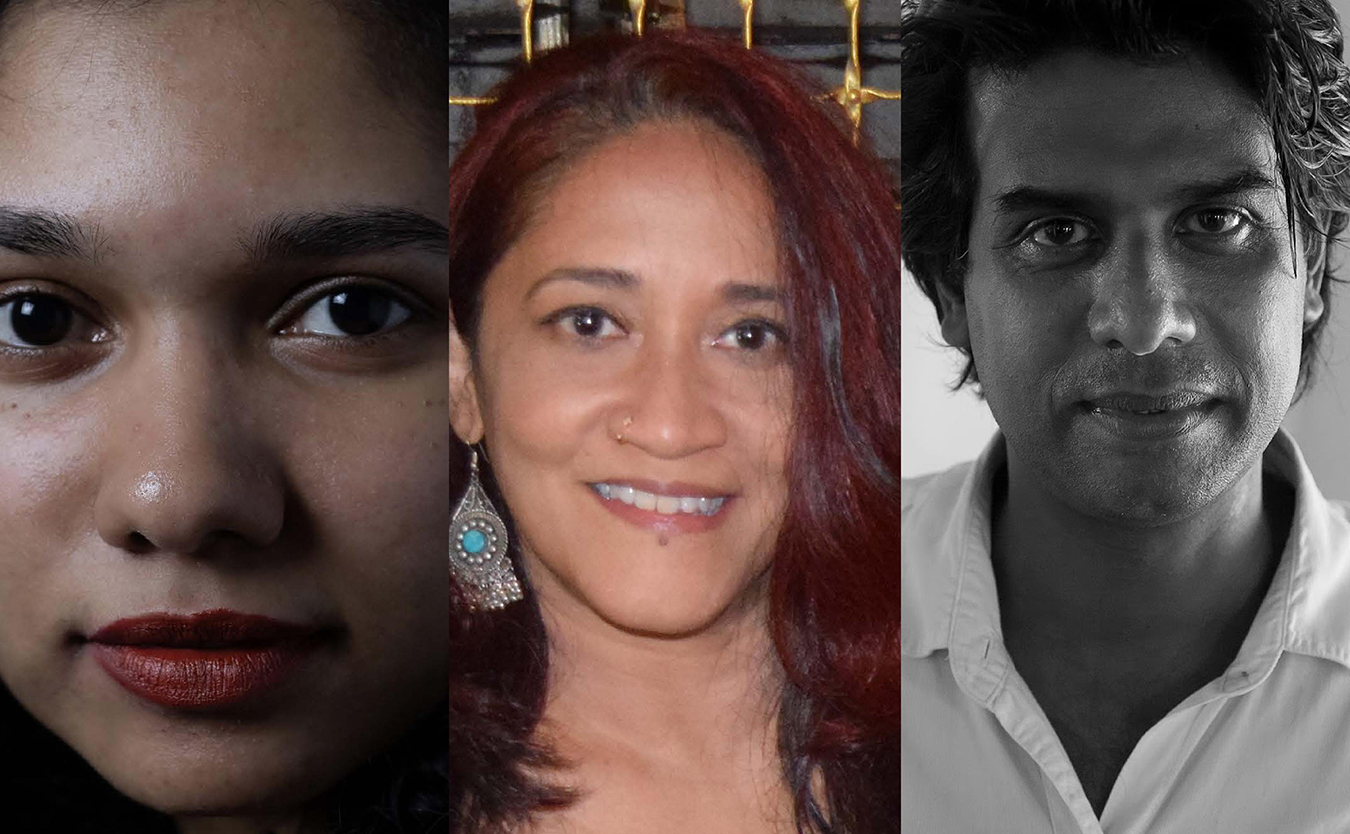 25 Friday, 6pm–7pm
Register here

In this hour of poetry, Malinda, Phusathi and Vivimarie will read to us a selection of poems about love and intimacy.
Malinda Seneviratne is a poet, critic, and journalist based in Colombo. His poetry collection 'Edges' won the Gratiaen Prize in 2013, while a few more of his works including 'Threads' (2007) and 'The Underside of Silence' (2008), 'Some texts are made of leaves' (2011), and 'Open Words are for Love Letting' (2012) have been shortlisted for the same.
Phusathi Liyanaarachchi is a poet based in Colombo. She holds a BA (Hons) in English from University of Colombo. In 2021, she was selected as a fellow for The Bombay Review's CPB Young Writing Fellowship. She is currently seeking a home for her debut poetry collection 'Becomes Water.' Her writing has appeared in several local and international journals.
Vivimarie VanderPoorten is a poet based in Colombo. Her first book of poems 'nothing prepares you' won the Gratiaen Prize in 2007. She has two other published volumes of poetry, both of which have won national awards. Her work has been translated into Swedish, Spanish, Sinhalese, Nepalese and Tamil and published in many countries.