Workshop
Sewing and Embroidery with Sabeen Omar and Shahdia Jamaldeen (all ages)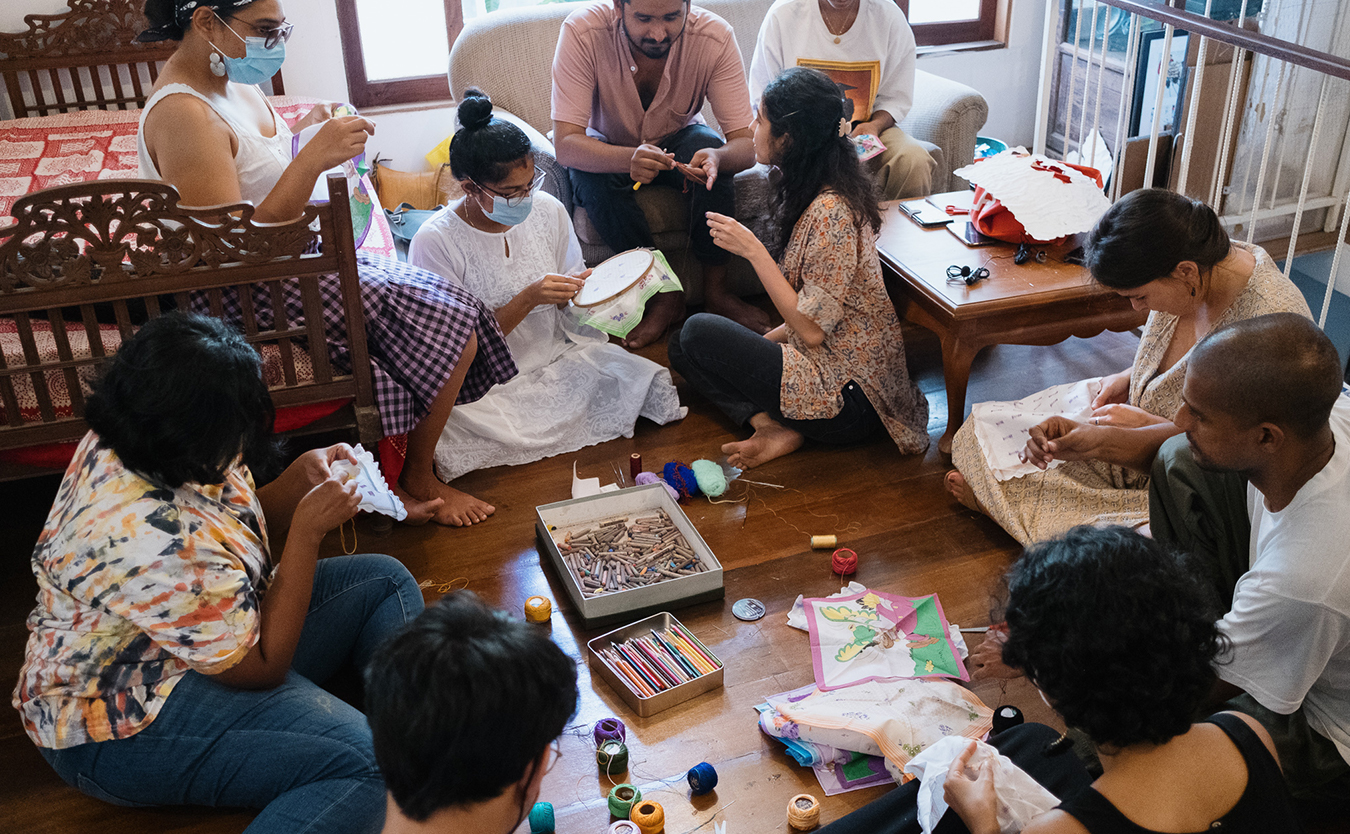 11 March Friday, 6pm–7.30pm
Register here
Join Sabeen and Shahdia to explore ways of telling stories through creative sewing and embroidery.
Suitable for audiences of ages 10–16.
Sabeen Omar is an artist who works with textile. Many of her works have a loose grid incised or scraped into them to mimic the warp and weft of woven material. The imagery on these drawings come from personal narratives, observational paintings, and borrowed symbols from miniature paintings.
Shahdia Jamaldeen is a multi-disciplinary artist and architect. Her foray into embroidery and thread painting began as an exploration and is now one of her primary mediums. Using the embroidery hoop, she mainly works with feminist perspectives, both personal and collective. She also works with digital mediums, stop motion animation, fine arts, and murals.
Photo credits to Ruvin de Silva for House of Kal 2021