Gallery Talk
Look Behind 'The Friends' and 'Athi Vishesha: Extra Special II'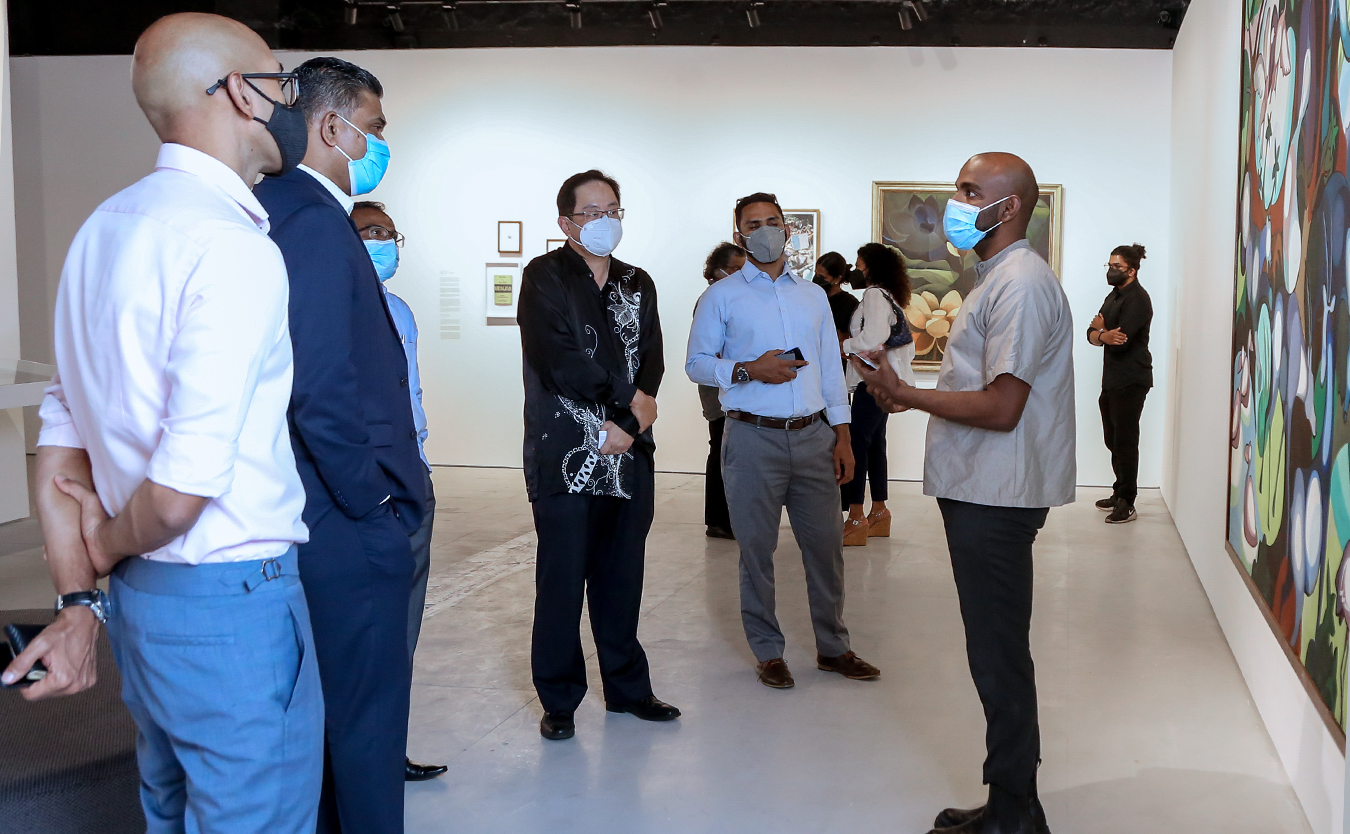 13 Sunday, 12pm–12.30pm
Register here
Have you ever wondered what is behind an artwork? Sometimes artists work in interesting ways to leave us clues about their artistic thinking and the times in which they were working.
Every Sunday from 12pm to 12.30pm our curatorial team will talk about what is hidden behind 'Athi Vishesha (Extra Special)' by Pradeep Thalawatta. They will also ask questions about what is behind 'The Friends' by George Keyt as an artwork of significant historical value.
Catch the Curator's Tour from 11am to 12pm before this special event.