Women's Day Special Gallery Talk
Vraie Balthazaar, Ermiza Tegal and Jayanthi Kuru-Utumpala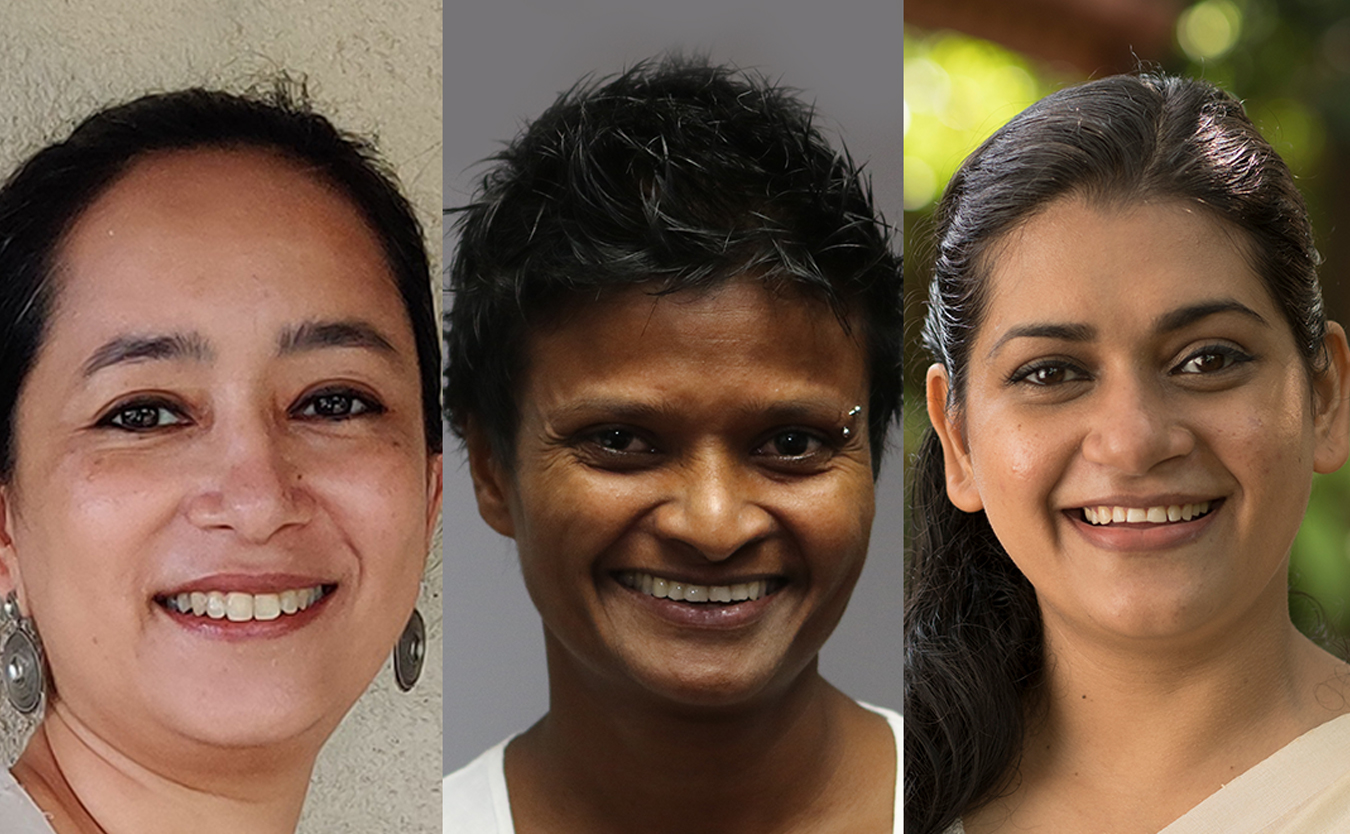 12 Saturday, 11am–12pm
Register here
Ermiza Tegal (lawyer), Jayanthi Kuru-Utumpala (adventurer and activist), and Vraie Balthazaar (activist) talk to Pramodha Weerasekera, Assistant Curator Education and Public Programmes about the notion of the family and its evolution across Sri Lankan history.
Vraîe Cally Balthazaar is a feminist researcher and activist. For over a decade, she has volunteered her time on projects aimed at social transformation and community building. She is a member of the Progressive Women's Collective and Aluth Piyapth, organizations that lobby for political accountability, transparency and social justice. She also works as a researcher with a focus on Gender, and in the political space in varied capacities. Vraîe is reading for her MA in Women and Gender Studies at the University of Colombo. She lives and works in Colombo, Sri Lanka.
Ermiza Tegal is a practicing lawyer with 15 years of experience in the areas of fundamental rights, public law, and family law. Her practice involves representing survivors of torture, arbitrary arrest, domestic violence and discrimination. Ermiza read for her Masters in Law specializing in Law, Development and Governance at the School of Oriental and African Studies (London). Ermiza also has over 20 years of experience working in the development sector in various capacities which include research on human rights related issues.
Jayanthi Kuru-Utumpala is a feminist activist working independently on topics relating to gender and sexuality. She holds an MA in Gender Studies from Sussex University (UK) and a Post Graduate Diploma in Women's Studies from the University of Colombo. In 2016, she became the first Sri Lankan person to summit Mount Everest. In recognition of this achievement, from 2016 to 2019 she was appointed the Goodwill Ambassador for Women's Rights by the Ministry of Women's Affairs in Sri Lanka. As an independent consultant, she is currently co-creating 'Delete Nothing,' an online platform aimed at addressing technology related violence in Sri Lanka.