17

Corridors of Power: Drawing and Modelling Sri Lanka's Tryst with Democracy (2015)

Channa Daswatte (b. 1965), Sanjana Hattotuwa (b. 1977), Asanga Welikala (b. 1976)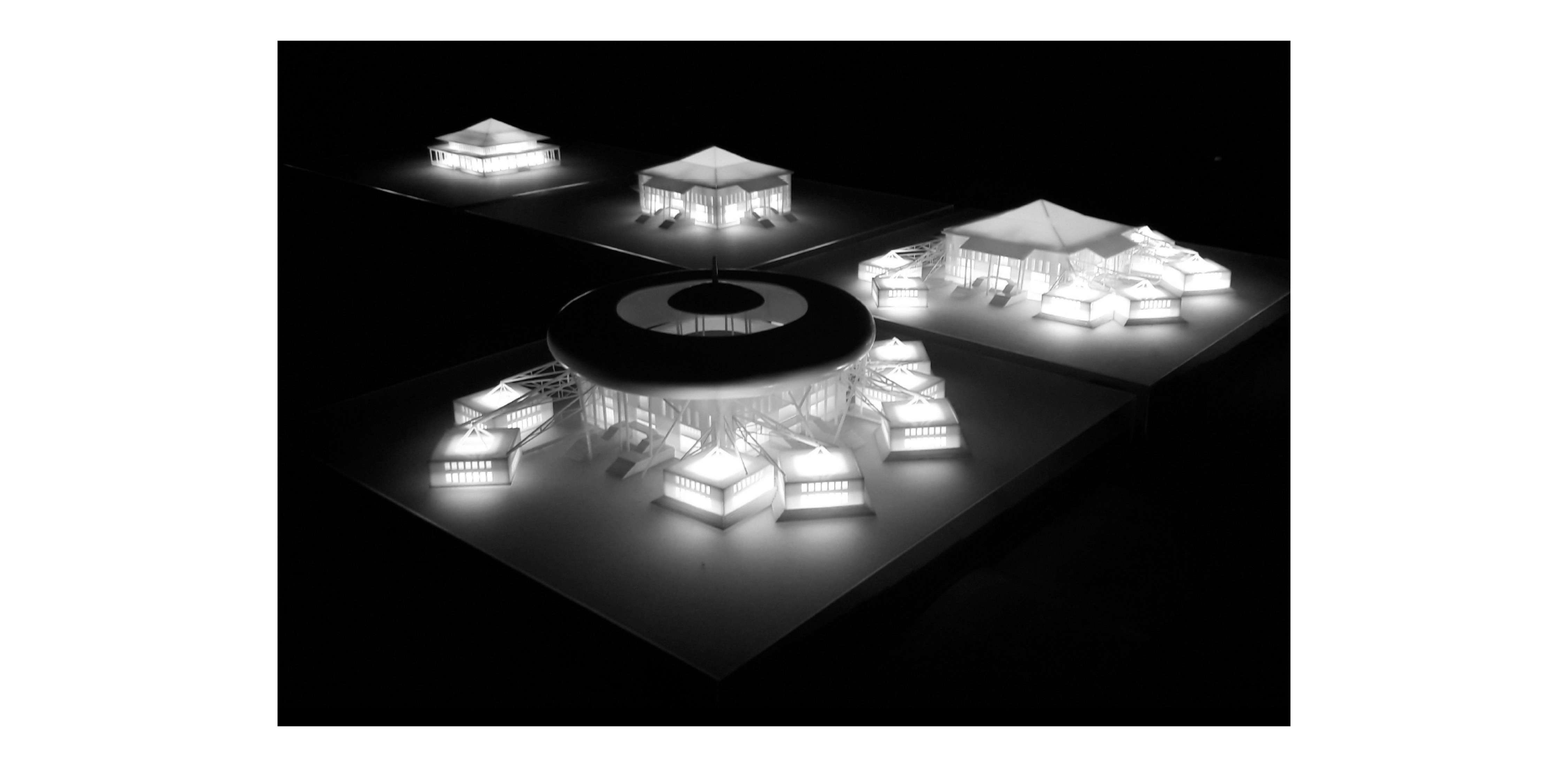 Architectural models, printed matter
Courtesy the artists and Centre for Policy Alternatives, Sri Lanka
(Special thanks to: Manoda De Silva, Janadithya Hewararchchi, Roshan Rajapaksha, Sumudu Athukorala, Chamika De Alwis, Gihan Fonseka, Dammika Sampath, Mahesh Ganegoda, Chinthaka Prabath, Roven Rebeira, Pradeep Lindagedara, Sharazad Odayar, Rameshka Dissanayake, Ravin Weerakoon, Saleem Mohomad, Ruvini Kalubovila, Sumedha Kelegama, all staff of MICD Associates, Bathiya Dharmaratne, Ashan De Silva, Kasun Wanniarachchi, Rasheed Rizvi of the City School of Architecture, Mithila Perera of 3D Tech, Raisa Wickremetunge, Amalini de Sayrah, Sampath Samarakoon, Selvaraja Rajasegar and Dr Sean Anderson)
Supported by the Friedrich Naumann Foundation for Freedom
First exhibited: 'Corridors of Power', JDA Perera Gallery, Colombo, Sri Lanka, 2015
The Sri Lankan Constitution of 1972 established the country as an independent republic. In 1978, another, entirely new constitution was introduced and among other features, it established the office of the Executive President. In 2015, curator Sanjana Hattotuwa approached architect Channa Daswatte and legal theorist Asanga Welikala to consider how Sri Lanka's constitution could be understood and deconstructed through architecture. The project was originally conceived as an exhibition that included large format drawings, 3D renderings, videos and physical models. Accompanied by an exhibition catalogue (displayed), the project manifests the complex and varied tensions at play around constitutional governance since 1972. The exhibition was anchored in particular around the 13th, 18th and 19th Amendments to the 1978 constitution that respectively introduced devolution, hyper-presidentialism and finally, significant reform to powers vested in the office of the executive president. In the original exhibition catalogue Hattotuwa states, "while creating architectural plans for the parliamentary buildings, the architectural programme Autodesk Revit, began flagging significant flaws of our present constitution. It warned us that the models would collapse over time. Its predictive drawings became increasingly grotesque. The architectural output made abundantly clear the failure of these constitutional structures" (2015).
Visit www.corridorsofpower.org for full exhibition content
Support us to create Sri Lanka's first publicly accessible museum of modern and contemporary art.
The Museum of Modern and Contemporary Art Sri Lanka invites you to get involved through becoming a member or making a donation to our activities. Join Us