37

I Let My Hair Loose: Protest Series IV (2010)

Anoli Perera (b. 1962)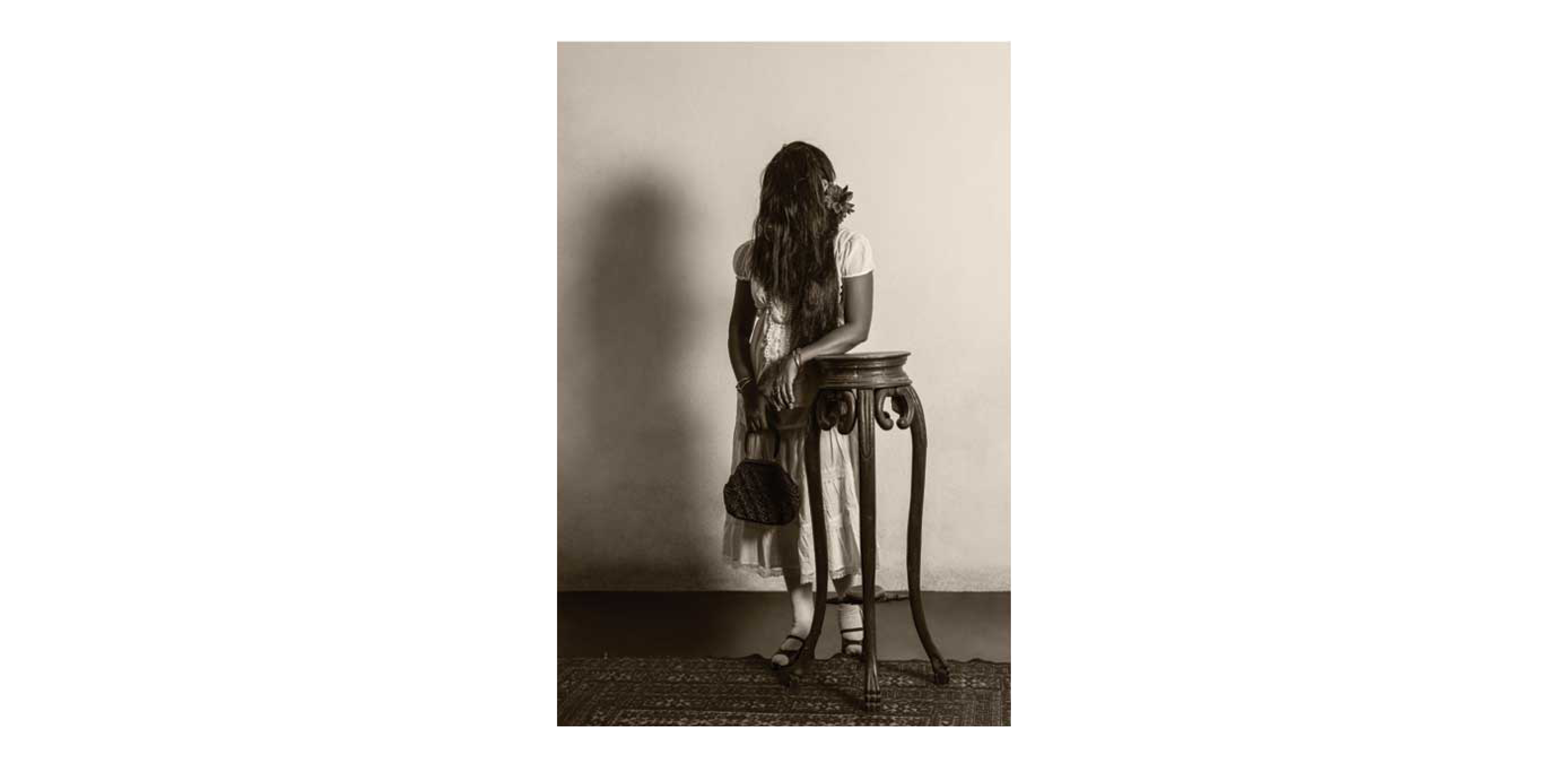 Inkjet on Hahnemuhle paper
Collection and Courtesy Museum of Art and Photography 
(MAP), Bangalore. 
Gift of Anushri, Neetika and Amit Kumar Jain, New Delhi
First exhibited: 'Theertha Artists', 1 Shanthi Road Studio Gallery, Bangalore, India, 2011
This series of works was inspired by the artist's childhood memories of her grandmother's house where she recalls seeing photographs of her female ancestors. In common with studio portraiture from the early 1920s, these photographs depicted their sitters in formal poses, looking directly and impassively at the camera. Perera is interested in exploring how such images objectified women and how the medium of photography helped perpetuate the colonial gaze. By recreating similar portraits, the artist, in contrast, depicts their female subjects within domestic interiors, facing the camera with their hair untied obstructing their faces. Perera's constructed photographs play with the subject's refusal to be seen and therefore desired by the camera and in turn the gaze of the spectator. The triptych evokes the symbolic association between unruly behaviour and unkempt hair as a counterpoint, or protest, against the voyeuristic gaze of early colonial photography.
Support us to create Sri Lanka's first publicly accessible museum of modern and contemporary art.
The Museum of Modern and Contemporary Art Sri Lanka invites you to get involved through becoming a member or making a donation to our activities. Join Us