118

View from Layards Road House Window (1969)

W. J. G. Beling (1907–1992)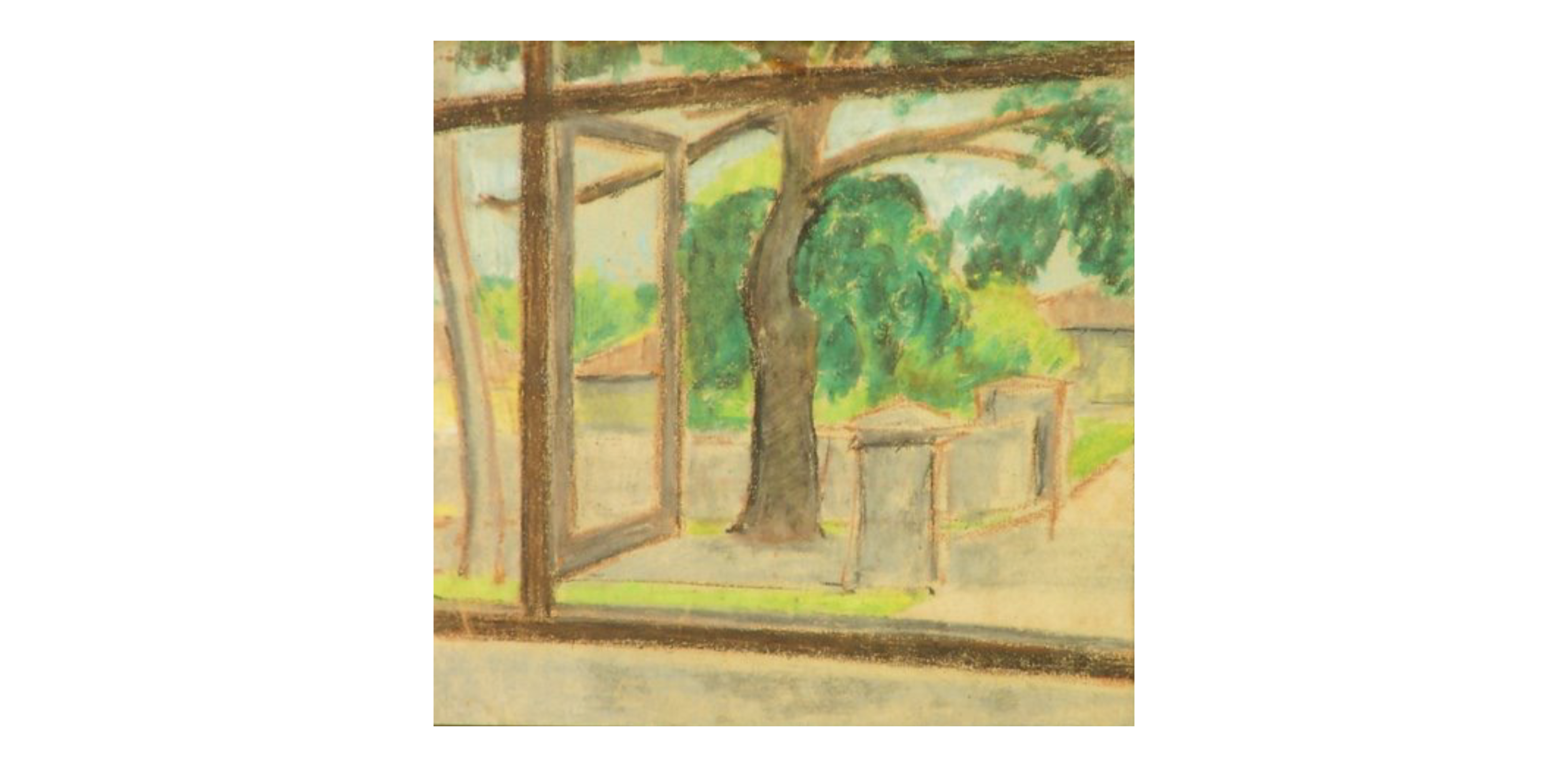 Wax crayon on paper
Beling Family Collection, Colombo
First exhibited: 'Sketchbook: An Exhibition of the Beling Family Collection to Commemorate the 100th Birth Year of Geoffrey Beling (1907–1992)', Sapumal Foundation,
Colombo, Sri Lanka, 2008
W. J. G. Beling was one of the founding members of the '43 Group— a collective of modern mid-20th-century artists established in 1943—widely recognised as being Sri Lanka's first modernist collective. Beling's family home was located in a quiet residential district in the capital on Layards Road. 'View from Layards Road House Window' probably served as a study for a larger painting called 'Landscape from Layards Road' (c.1970s), where the frame of the window is not shown. The sketch and later painting, however, both depict the same view of a house that sits beyond the boundary wall and through the trees, across the road. The house in question is where Aubrey Collette (1920–1992) lived. Collette was also a founding member of the '43 Group. If a mirror image of the same painting had been made, it would have shown 51 Layards Road, Beling's home and his studio, where he would have stood or sat when he made this drawing. When Beling painted this work, however, Collette was no longer living in the house he depicts. In 1961 Collette was forced into exile and left Sri Lanka, never to return, due to the political content of his cartoons. In spite of Beling's portrayal of Collette's former home in the bright day's sun, his painting is as much a portrait of loss in the face of the dark political machinations at work in the country at the time.
Support us to create Sri Lanka's first publicly accessible museum of modern and contemporary art.
The Museum of Modern and Contemporary Art Sri Lanka invites you to get involved through becoming a member or making a donation to our activities. Join Us