110–117

Untitled—various works (1997)

S. H. Sarath (b. 1947)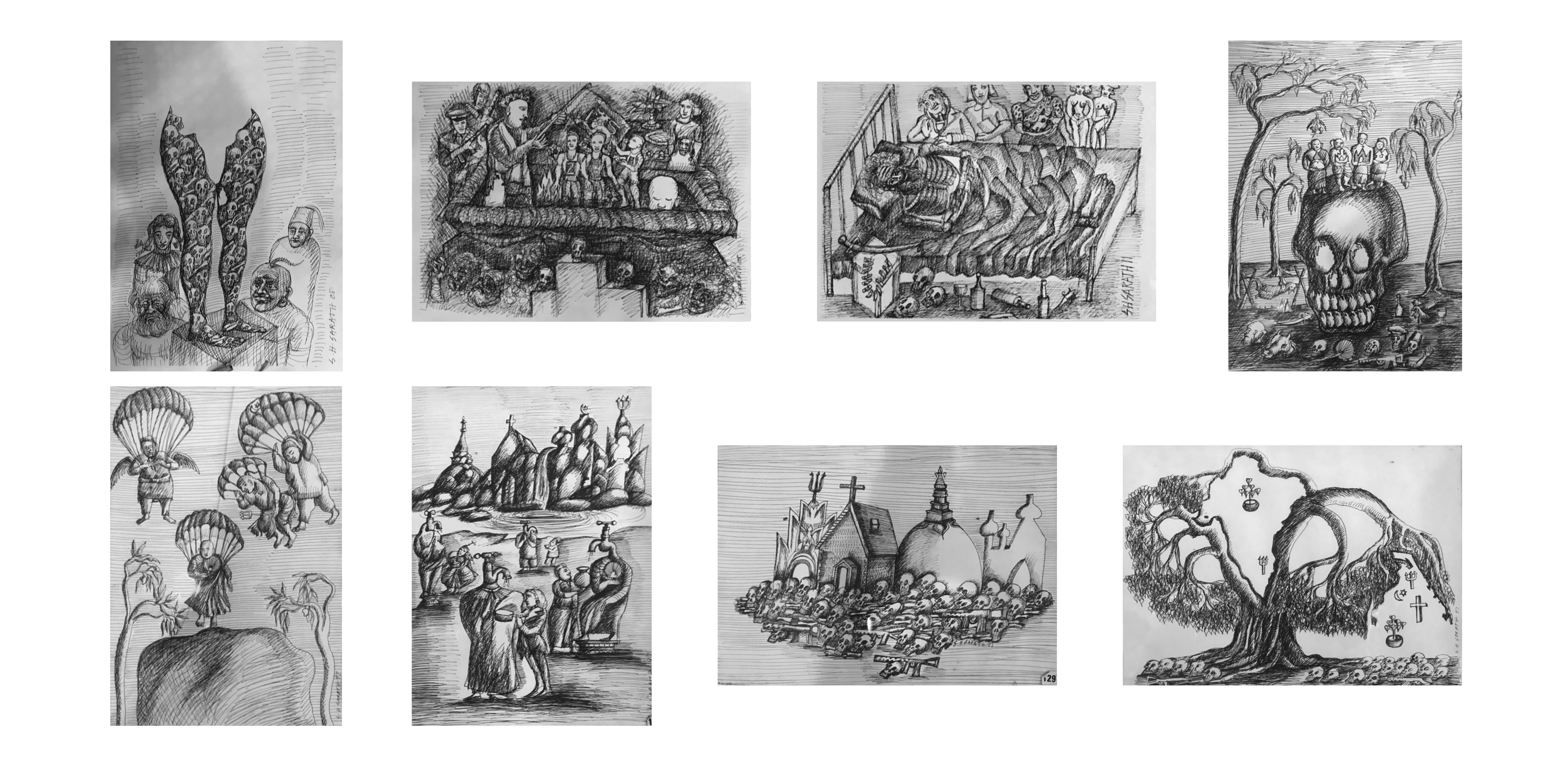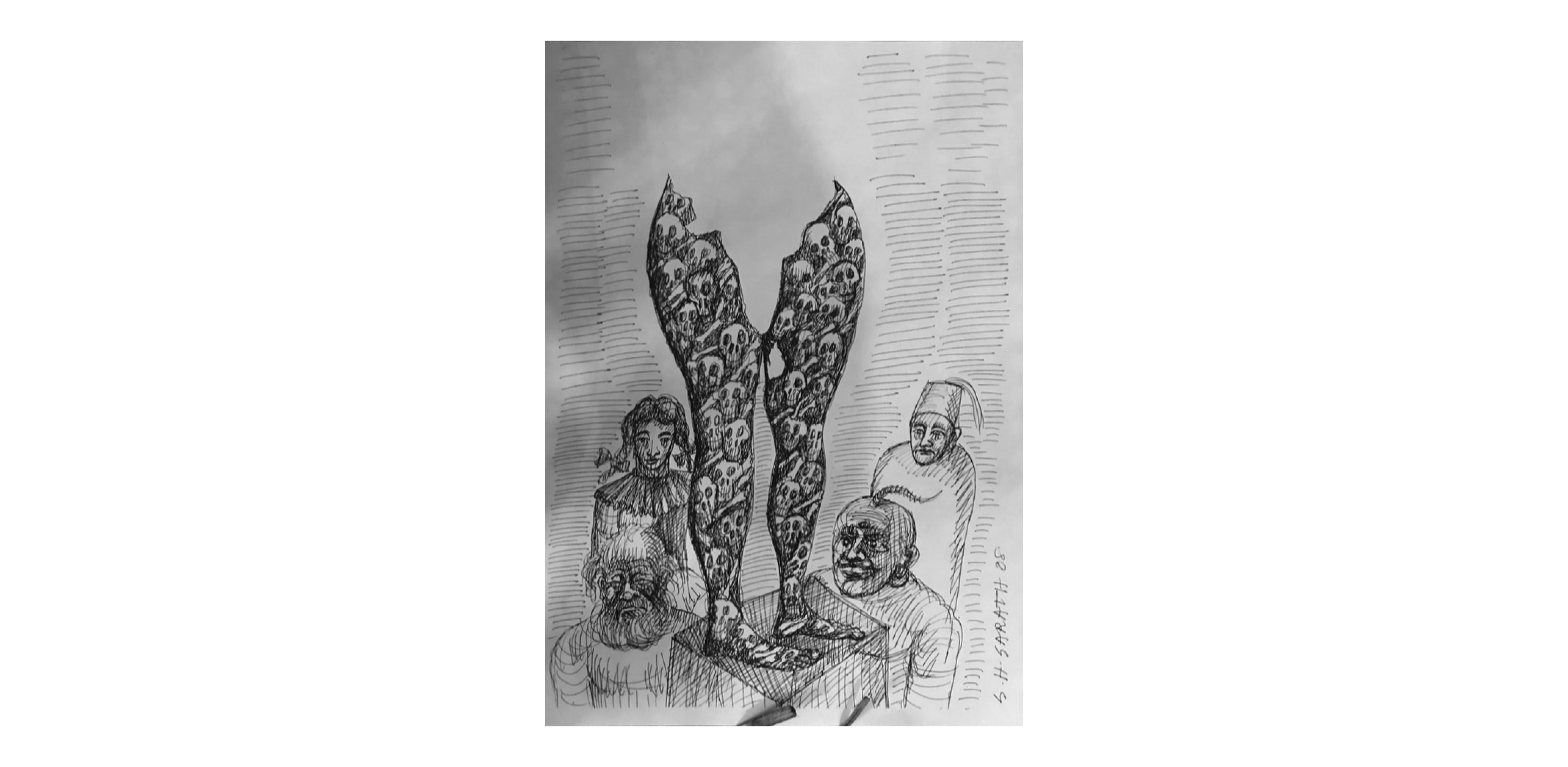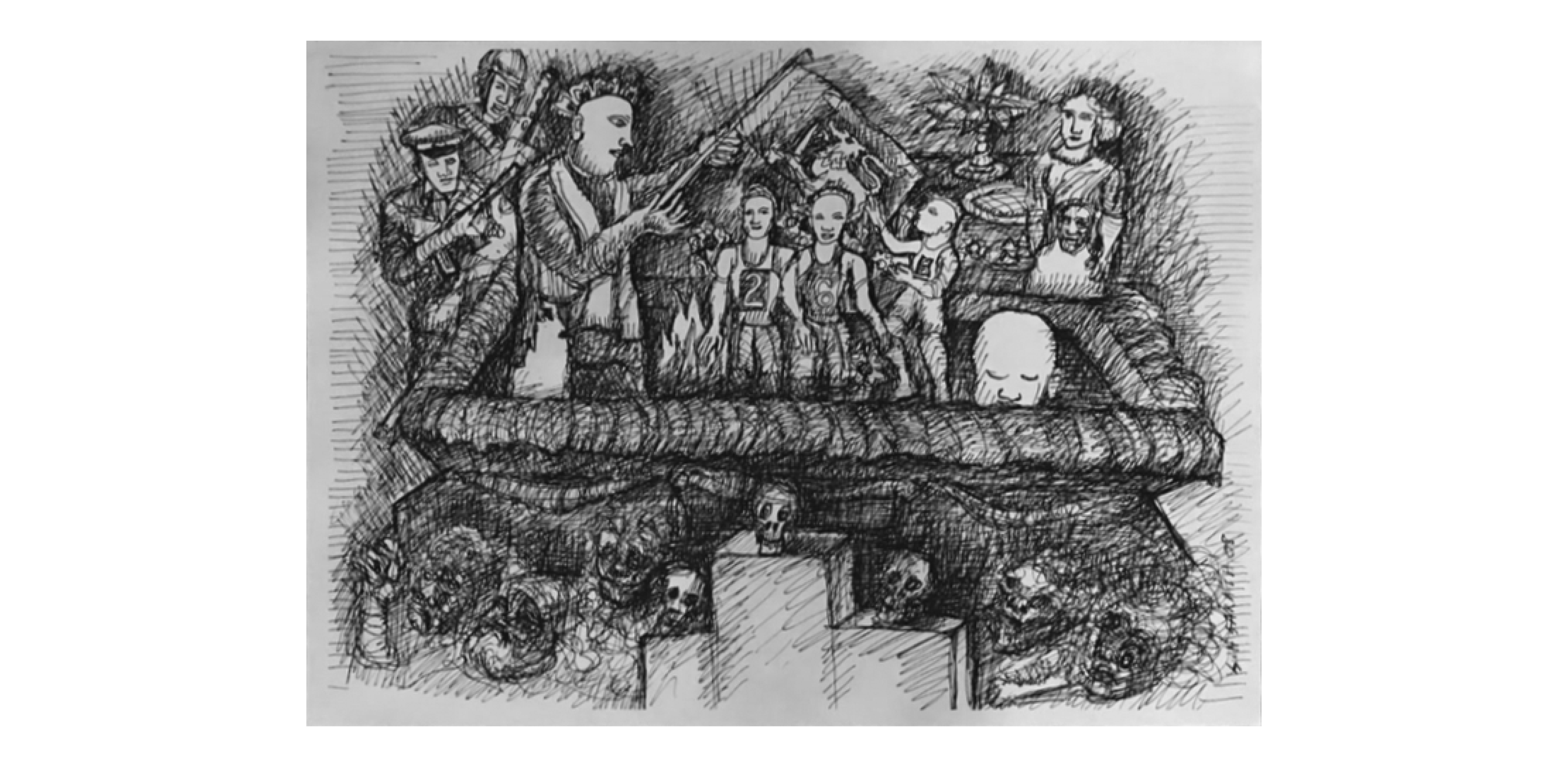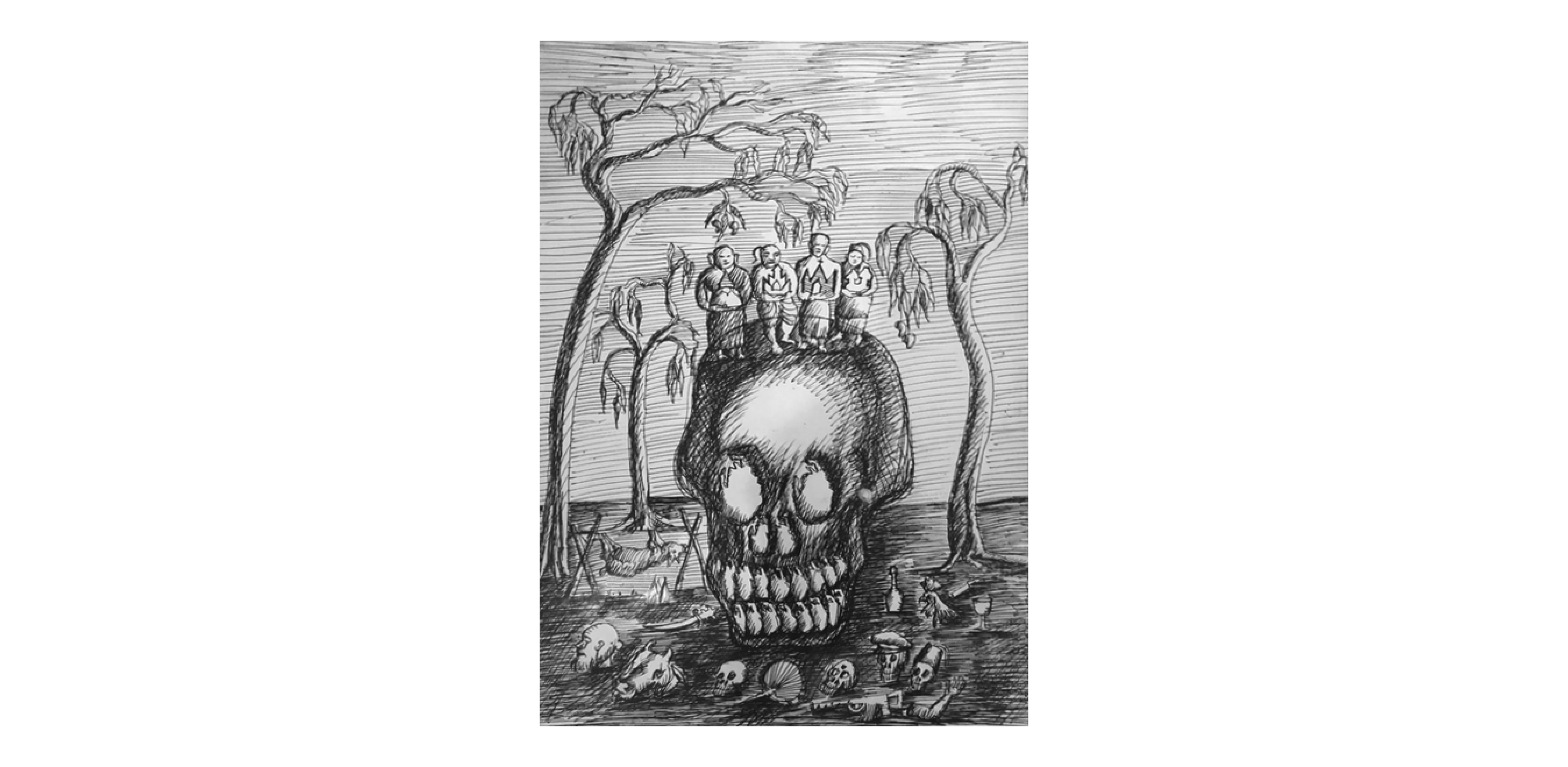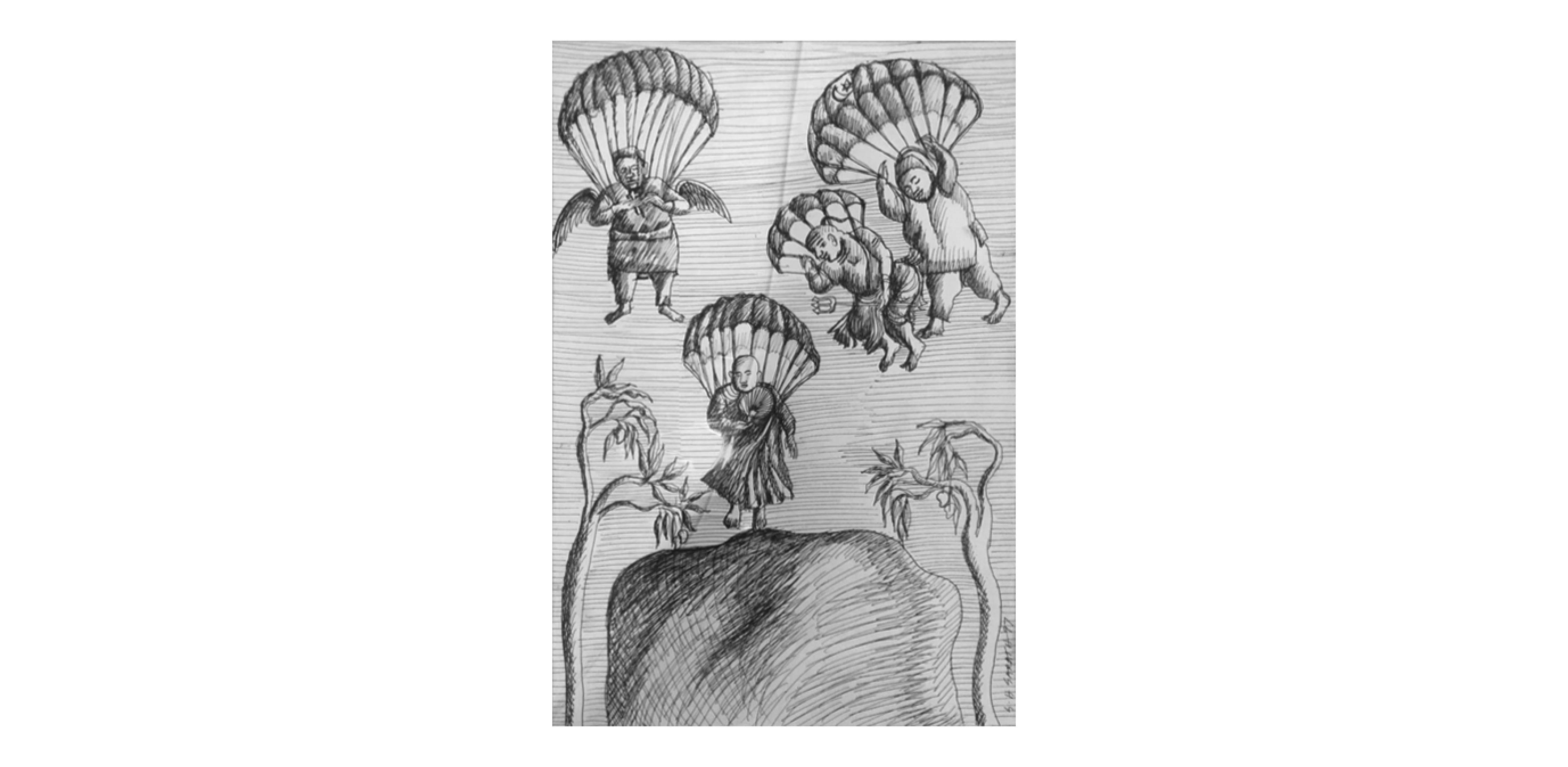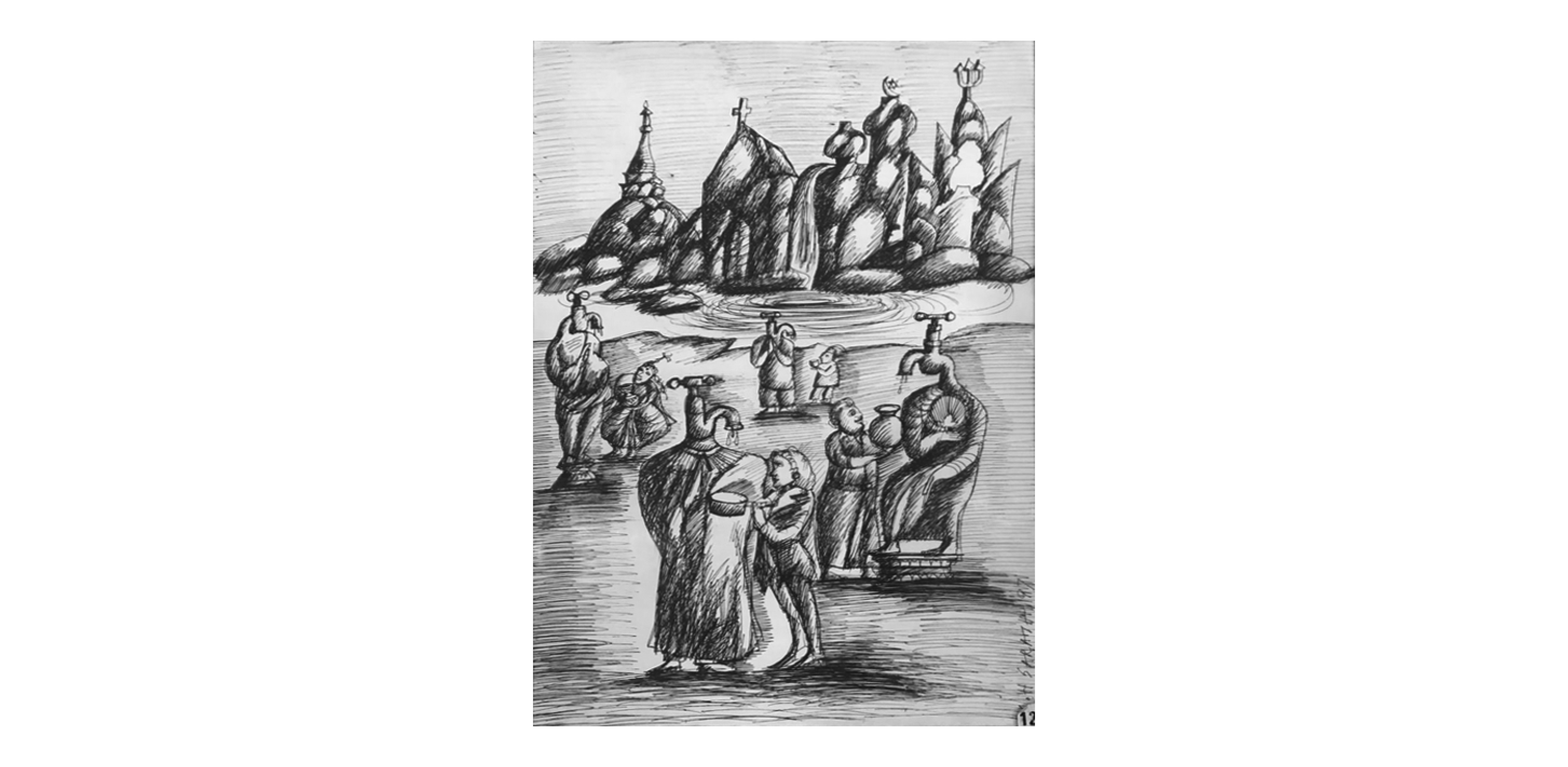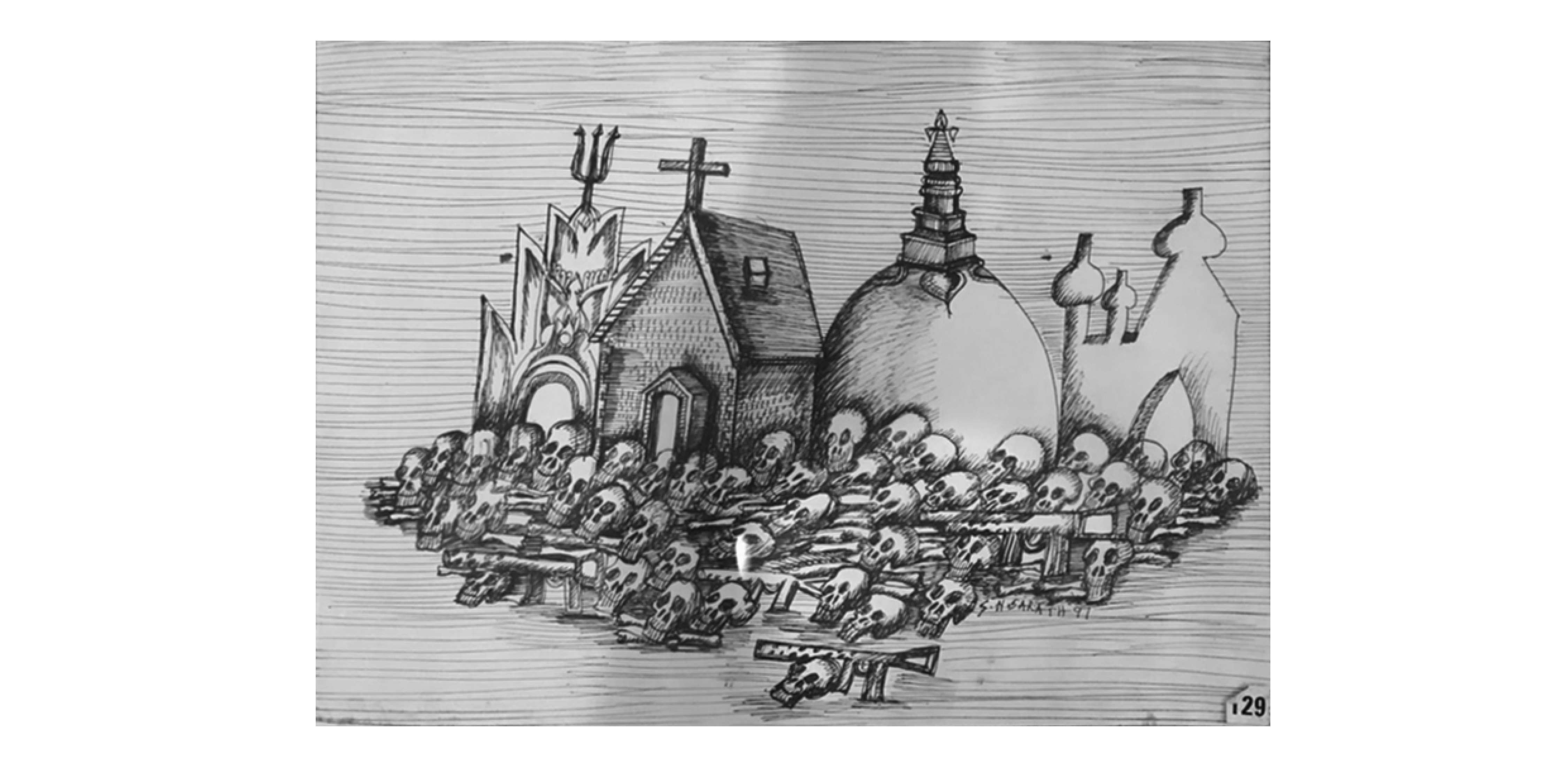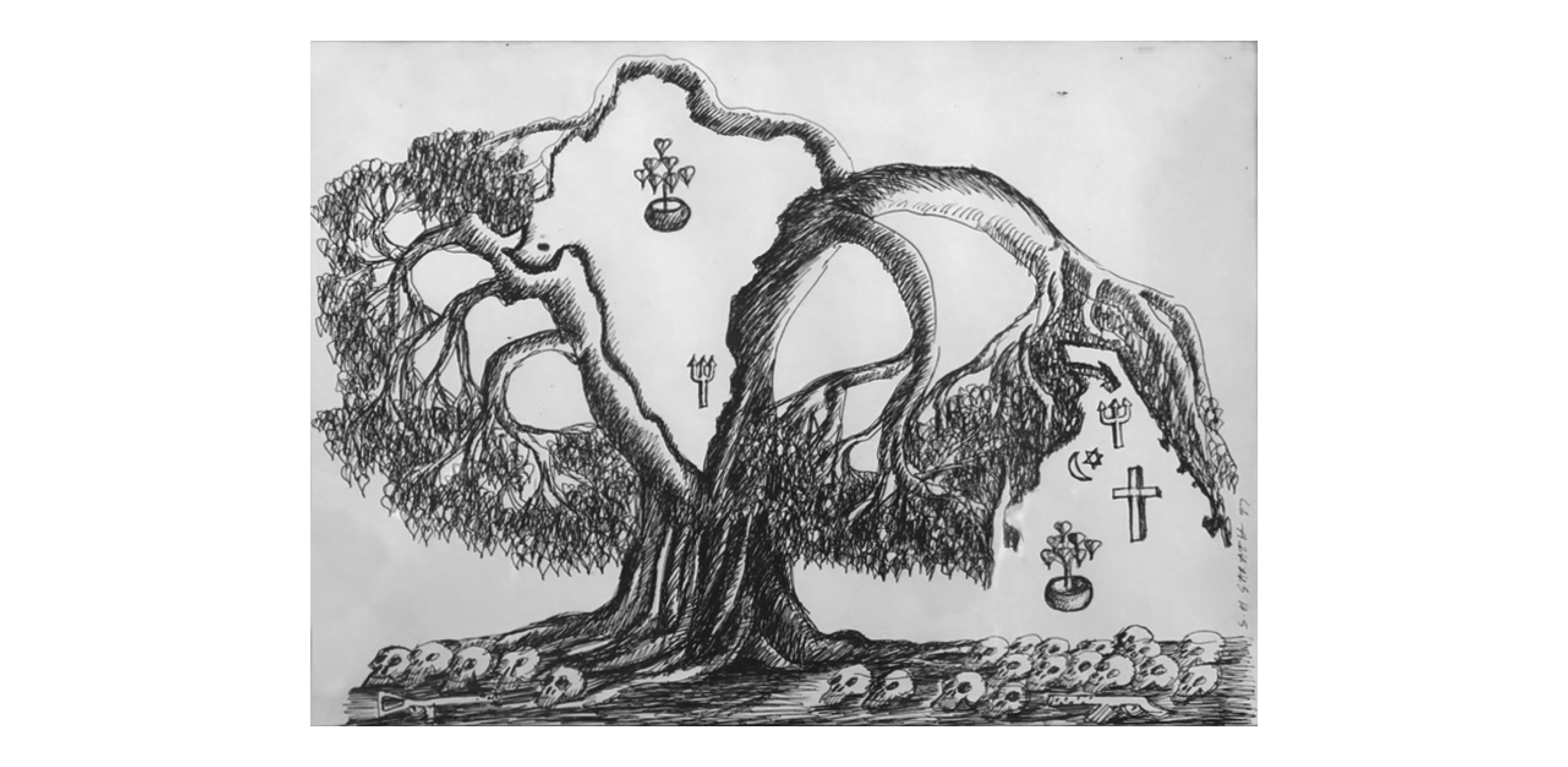 8 works, pen on paper
All works collection the artist
Works 1–3, first exhibited: 'one hundred thousand small tales',
Dhaka Art Summit, Dhaka, Bangladesh, 2018
S. H. Sarath has been making drawings that respond to social injustice since the mid-70s. His imagery, which often employs surreal elements, is apocalyptic in tone. Actual events, such as the bomb explosion on 6 April 2008 in which a Sri Lankan MP was killed, sit alongside desolate images of the future in ruin. Amidst the mayhem, Sarath employs the life-giving symbol of the tree, a recurring motif throughout his work. The grotesquely dark humour of Sarath's imagery sets itself apart from the conservative work of his contemporaries in the late '70s and early '80s.
Support us to create Sri Lanka's first publicly accessible museum of modern and contemporary art.
The Museum of Modern and Contemporary Art Sri Lanka invites you to get involved through becoming a member or making a donation to our activities. Join Us