72–106

Alai (1975 –1990)

Various authors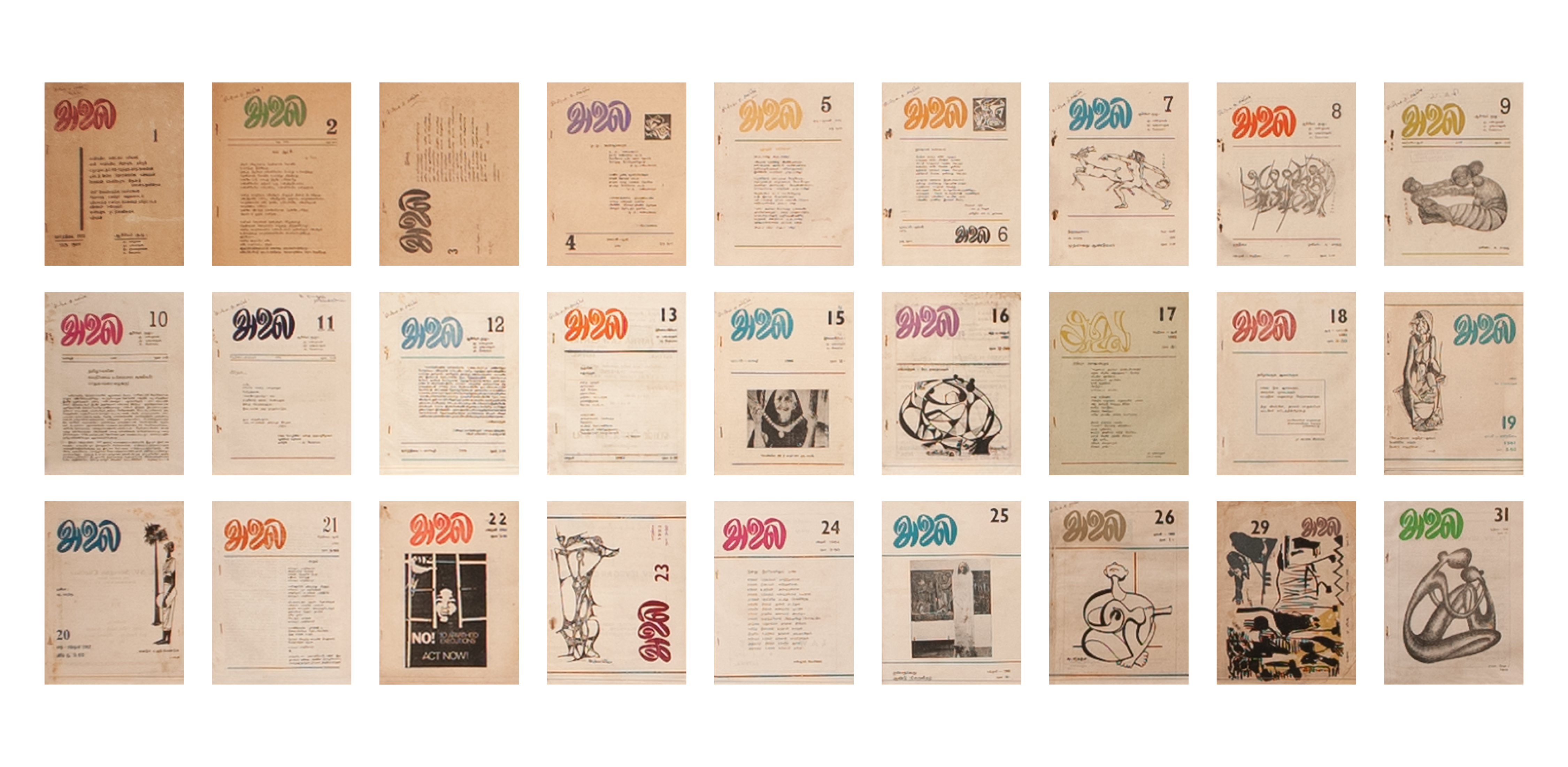 35 journals
Private collection, Toronto
Private collection Mr. Athanas Jesuraja, Jaffna
First shown: 'Trace', Jaffna University Art Gallery, Jaffna,
Sri Lanka, 2013
'Alai' was a Jaffna based literary arts journal first published in 1975 by A. Jesurasa, Jeevakaruniayan, Kupzan I. Shanmugan and M. Pushparajan. 'Alai', meaning 'wave' in Tamil, is a linguistic pun on the European New Wave film movement. The magazine built close relationships with contemporary artists and went on to publish many of their works on its front cover; most notably by A. Mark (1933–2000), Richard Gabriel (1927–2016) and Nillanthan (b.1965). 'Alai' took an editorial position that offered a lateral counter-narrative to questions surrounding polarized national identity. It published poems, short stories and reviews of films and exhibitions.
Support us to create Sri Lanka's first publicly accessible museum of modern and contemporary art.
The Museum of Modern and Contemporary Art Sri Lanka invites you to get involved through becoming a member or making a donation to our activities. Join Us